Name

Planet Nomads

Developer

Craneballs

Publisher

Craneballs

Tags

Release

2017-04-18

Steam

18,99€ 14,99£ 19,99$ / 0 %

News

Controls

Keyboard

Mouse

Players online

&nbsp100&nbsp

Steam Rating

n/a

Steam store

SteamSpy

Peak CCU Yesterday

Owners

&nbsp50,000 .. 100,000 +/- &nbsp

Players - Since release

&nbsp +/-

Players - Last 2 weeks

&nbsp +/-

Average playtime (forever)

527

Average playtime (last 2 weeks)

0

Median playtime (forever)

527

Median playtime (last 2 weeks)

0

Public Linux depots

Planet Nomads Linux Content [1.86 G]



DLC

Planet Nomads - Official Soundtrack



Screenshots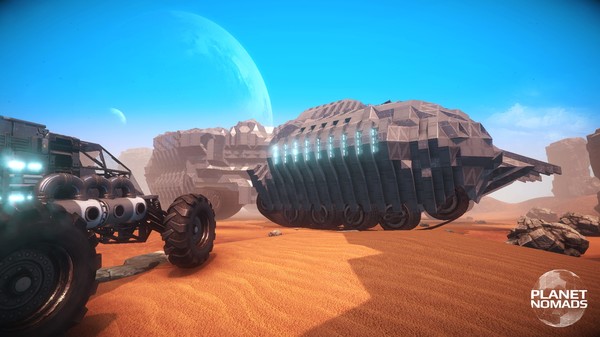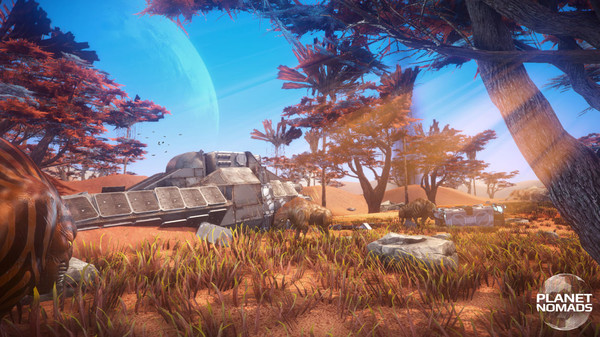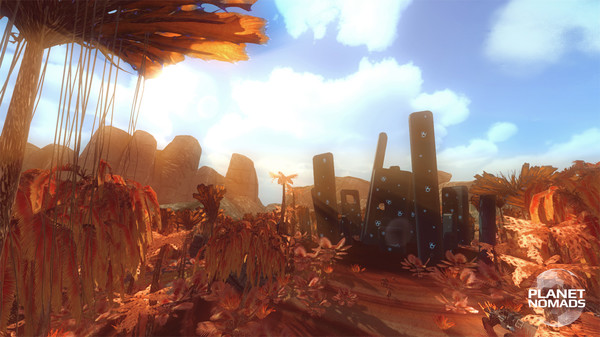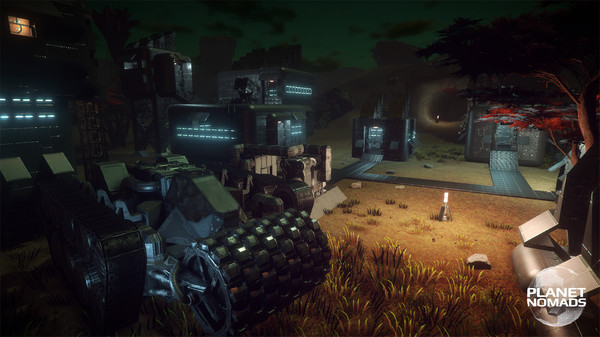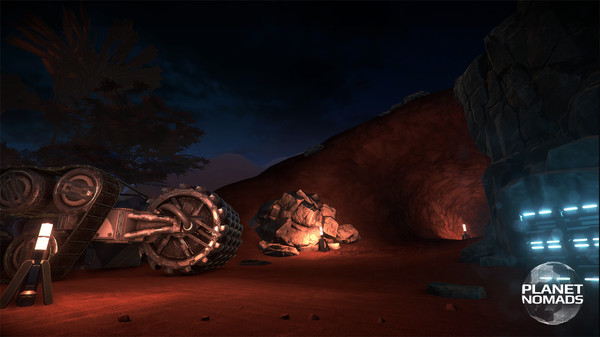 About the game
Planet Nomads is a sci-fi sandbox game of survival on alien planets through lego-style building. You are a lone scientist crash-landing on a strangely captivating planet where no human has set foot before. Keeping your wit together and securing your basic survival needs, food, water and shelter, is your best start towards figuring out how to build a spaceship capable of interplanetary travels.
The game is coming to Early Access in Q1 2017 and is now in alpha. We are looking for testers. Check Planet Nomads website for more information.
http://www.planet-nomads.com/
Planet Nomads provides a unique experience by combining building, survival and exploration together and making them equally important.
Building
Building is the cornerstone of Planet Nomads. What you build determines your chances of survival and increases your action radius and potential to uncover more materials. Your options include over a hundred building blocks to choose from and use to create nearly anything your imagination can come up with. Paired with working physics for land-based vehicles and fliers.
Exploration
You may have explored your immediate surrounding, but a few hundred kilometers away or a thousand meters higher, things could be radically different. Unlocking advanced technology allows you to explore the more hazardous places where you wouldn't survive before. The planets are up to 120 kms in diameter, with biomes changing as you travel from pole to pole.
Survival
Living the nomadic life is always full of danger and adventure. But mostly danger. Surviving on an inhabited planet is no easy task, but with careful planning, caution and a healthy amount of curiosity, you can do it. As long as you overcome radiation and poisonous atmosphere, avoid being slashed to pieces, frozen to death, eaten alive, starved and generally ended, that is.
Planet Nomads has been successfully Kickstarted and is being developed together with our community of Nomads.
Videos
SYSTEM REQUIREMENTS
MINIMAL SETUP
OS:
Use Good Measure (Tested on Ubuntu 18.04. openSUSE Leap 42.1)
&nbspPROCESSOR:
4 Core CPU @3GHz
MEMORY:
8 GB RAM
GRAPHICS:
NVIDIA GeForce GTX 950 (or AMD equivalent)
HARDDRIVE:
6 GB available space
RECOMMENDED SETUP


Notes:Planet Nomads is still in development and system requirements may change.
LINUX STREAMERS (4)
linuxgameconsortium
standardless
linuxclubrus
nusuey
VIDEO REVIEWS
Submition needs to be reviewed before it it will show on the game's webpage!
Only accepting reviews of games played/recorded on Linux