Name

A King's Quest: Anatomy and Physiology Revision Game

Developer

Physiology with Christian

Publisher

Physiology with Christian

Tags

Release

2018-06-24

Steam

News

Controls

Keyboard

Mouse

Players online

&nbsp0&nbsp

Steam Rating

Showing 0 reviews that matc

Steam store

SteamSpy

Peak CCU Yesterday

Owners

&nbsp20,000 .. 50,000 +/- &nbsp

Players - Since release

&nbsp +/-

Players - Last 2 weeks

&nbsp +/-

Average playtime (forever)

0

Average playtime (last 2 weeks)

0

Median playtime (forever)

0

Median playtime (last 2 weeks)

0

Public Linux depots

Linux Version [263.69 M]



Screenshots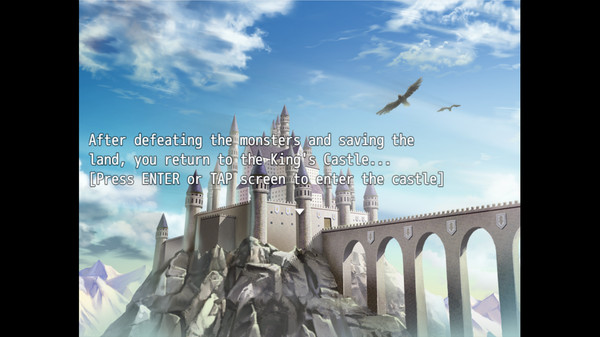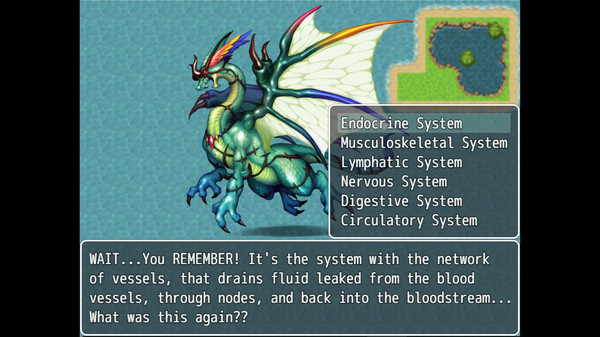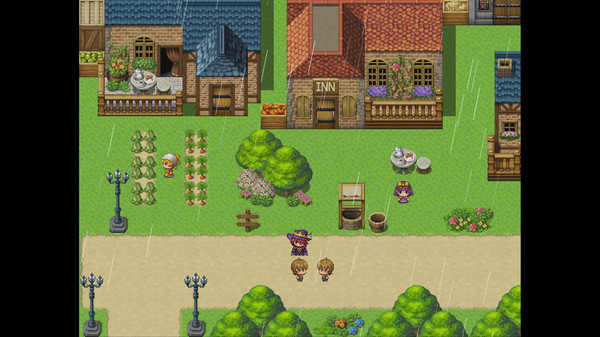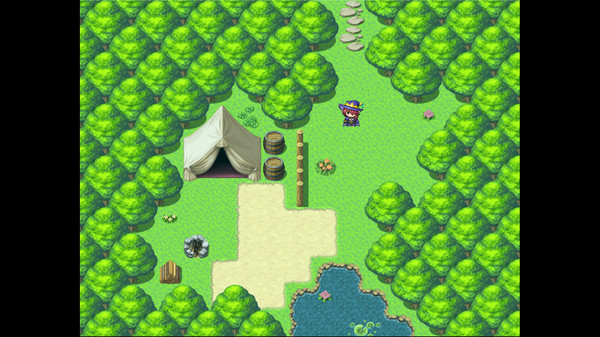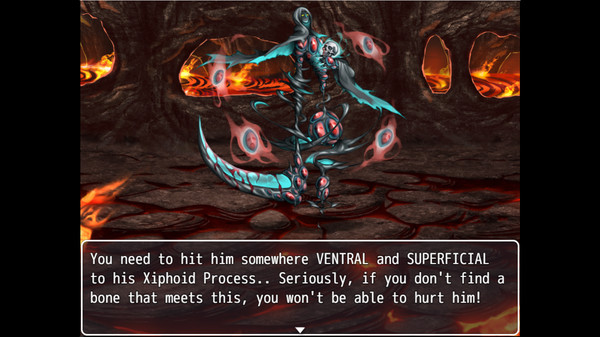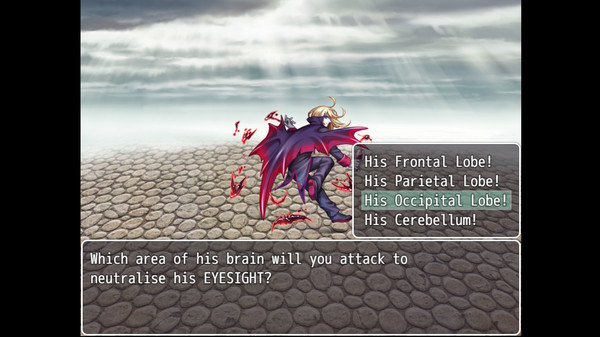 About the game
Are you studying Physiology or Anatomy? Are you interested in the human body or a science, biology, medicine, biomedicine, biomedical science, nursing, pharmacy, health or exercise science student? This short adventure game will help you work through questions surrounding some of the major concepts in physiology, anatomy and the study of the human body. There's no negative if you get a question wrong - so answer the call and save the kingdom!!
This game has been developed to encourage students in a range of health sciencess or medicine courses revise the content covered in Physiology and Anatomy (~Year 1 level) - but will be relevant to anyone learning about the human body. It's also an experiment in gamifying content and making more educational resources available online. If the community finds this useful, I'd love to produce more of these types of resources, in a range of subjects with no cost ever: They'll always be free to install, share and use. Let me know in the reviews if gamifying learning content and revision questions in this way is something that you think may have potential. Thanks for playing!!!
Features within the game:
Adventure RPG with a questline to save the castle and help the king

Battles use your knowledge of Physiology, Anatomy, Biology and Health Sciences to defeat the bosses

Engaging virtual world with nearly all features, items and components interactive

Gold system: Find gold, uncover treasure, explore the map and use the currency within the in-game shop

Walk, run, or take a boat out to the open ocean as you reach all corners of the kingdom

Hidden bosses, secrets and easter eggs throughout

Sassy, silly humorous encounters, characters and events

All questions and content fully approved and curated by scientists, clinicians, and medical educators

A unique method to revise and understand human physiology and anatomy

TOTALLY FREE! No adds, no costs, yours to experience - it's a short adventure game and you may learn something - why not have a go!!
Also, for some extra free revision content, find the answers to all the questions in the game, along with additional physiology and anatomy video content on the YouTube channel: "Physiology with Christian".
Videos
| | | |
| --- | --- | --- |
| | Physiology and Anatomy Revision Game: A King's Quest | |
SYSTEM REQUIREMENTS
MINIMAL SETUP
OS:
Linux or SteamOS
&nbspPROCESSOR:
Intel Core 2 Duo or better
MEMORY:
2 GB RAM
GRAPHICS:
Integrated graphics or DirectX 9/OpenGL 4.1 capable GPU
HARDDRIVE:
250 MB available space
LINUX STREAMERS (0)
VIDEO REVIEWS
Submition needs to be reviewed before it it will show on the game's webpage!
Only accepting reviews of games played/recorded on Linux