Name

Space Warfare

Developer

Little Stories

Publisher

Little Stories

Tags

Release

2019-08-15

Steam

News

Controls

Keyboard

Mouse

Players online

&nbspn/a&nbsp

Steam Rating

n/a

Steam store
Screenshots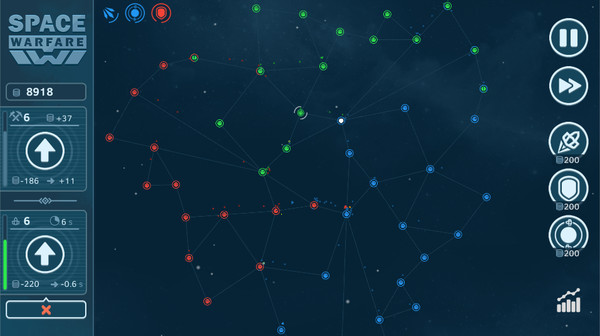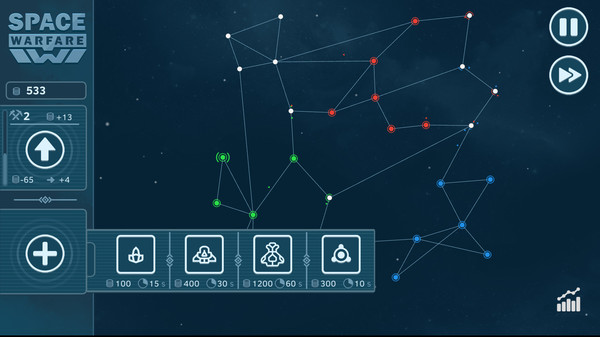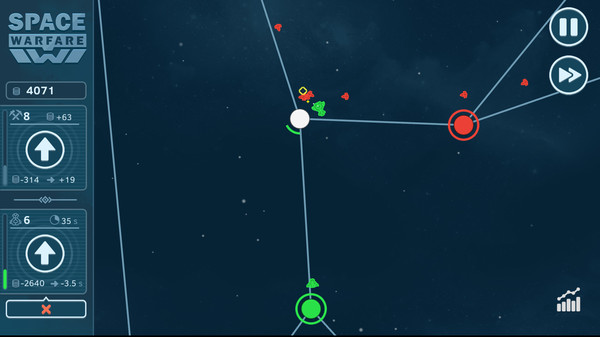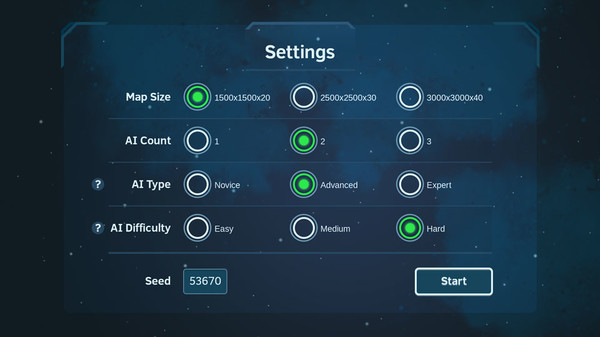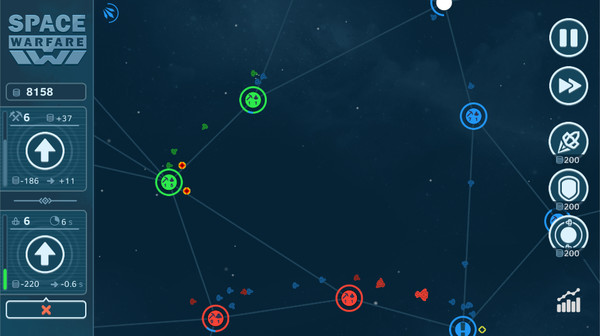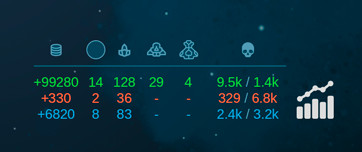 About the game
Space Warfare is a simple strategic game in which the player is assigned the role of a resource builder and factories on the planets. Fights with the enemy occur automatically, as well as building and moving ships.
There are 4 types of factories in the game.
1. Plant for the construction of frigates.
Frigate
- the simplest and fastest ship
2. Plant for the construction of cruisers.
Cruiser
is a medium-strong ship.
3. Plant for the construction of battleships.
Battleship
- the most powerful ship, is being built for a long time, it can easily destroy frigates.
4. Factory for the production of star bases.
Star base
is not a moving fortification unit, one is being built on the planet, in case of its destruction, a new fortress is immediately being built.
features
With the player removed the construction of units and control of the battle, the player can focus only on building and improving plants, extracting resources.
Large-scale battles and troop movements, involving hundreds of units.
Videos
SYSTEM REQUIREMENTS
MINIMAL SETUP
OS:
Ubuntu 16.04+. SteamOS
&nbspPROCESSOR:
2.0 GHz
MEMORY:
2 GB RAM
GRAPHICS:
Intel HD Graphics 3000
HARDDRIVE:
120 MB available space
LINUX STREAMERS (0)
VIDEO REVIEWS
Submition needs to be reviewed before it it will show on the game's webpage!
Only accepting reviews of games played/recorded on Linux