Name

文字獄

Developer

Jia-Ho Jian

Publisher

Jia-Ho Jian

Tags

Release

2019-03-13

Steam

News

Controls

Keyboard

Mouse

Players online

&nbspn/a&nbsp

Steam Rating

n/a

Steam store

SteamSpy

Peak CCU Yesterday

Owners

&nbsp0 .. 20,000 +/- &nbsp

Players - Since release

&nbsp +/-

Players - Last 2 weeks

&nbsp +/-

Average playtime (forever)

0

Average playtime (last 2 weeks)

0

Median playtime (forever)

0

Median playtime (last 2 weeks)

0

Public Linux depots

文字獄 Linux [75.85 M]



Screenshots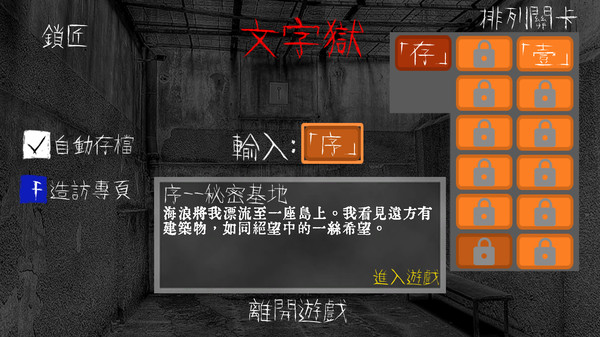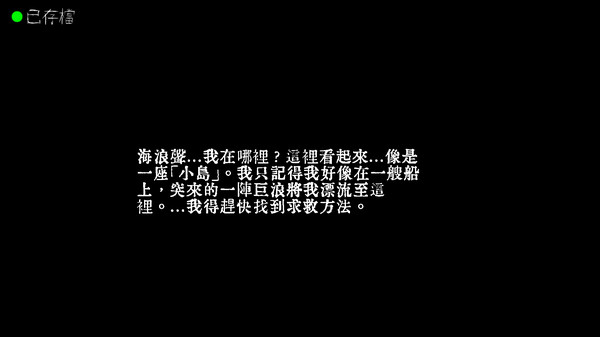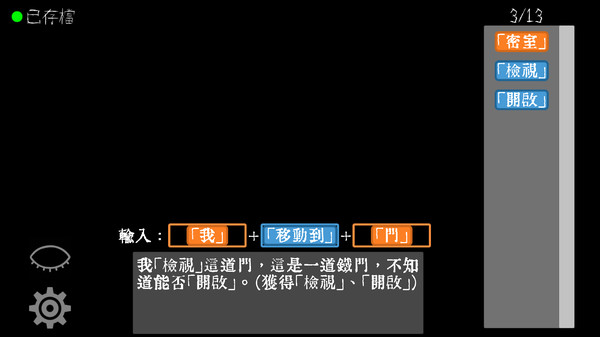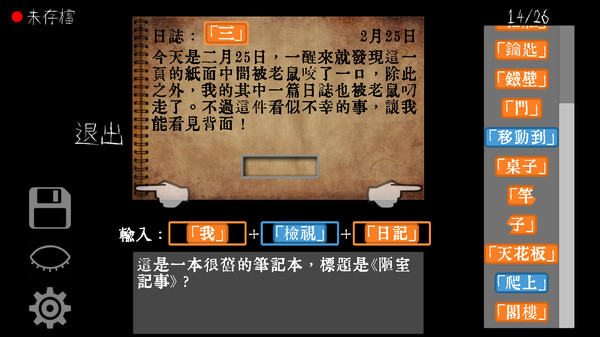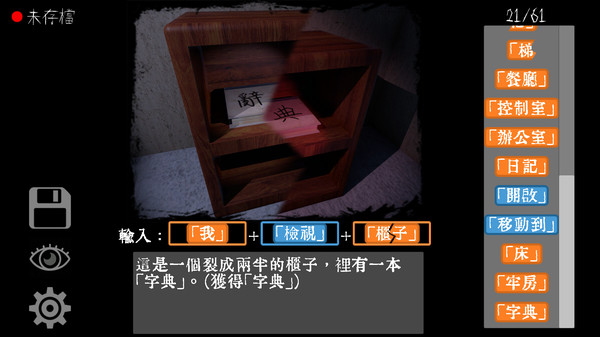 About the game
In this game, player has to help the protagonist to escape the prison by making sentences. Upon exploring, player will obtain several word cards, some are nouns and some are verbs. By combining two nouns and one verbs into a valid sentence, the protagonist will take action as the sentence says.
This game challenges the player's brainpower and imagination. The puzzles in each level of the game are unique and challenging, player has to utilize the collected word cards to solve the puzzles. There are only some static images of the scene, player has to imagine the scene themselves to keep track of the changing environment and items.
This game is largely based on the unique characteristics of Chinese words, so it is a Traditional Chinese exclusive puzzle game.
Videos
SYSTEM REQUIREMENTS
MINIMAL SETUP
OS:
Ubuntu 12.04
&nbspPROCESSOR:
Intel(R) Core(TM)2 Duo 2.4. AMD Athlon(TM) X2 2.8 Ghz
MEMORY:
1 GB RAM
GRAPHICS:
Geforce 9600 GS. Radeon HD4000
HARDDRIVE:
100 MB available space
RECOMMENDED SETUP


OS:
Ubuntu 18.04
PROCESSOR:
Intel(R) Core(TM)2 Quad 2.7 Ghz. AMD Phenom(TM)II X4 3 Ghz
MEMORY:
2 GB RAM
GRAPHICS:
GeForce GTX 260. Radeon HD 5770
HARDDRIVE:
200 MB available space
Notes:
LINUX STREAMERS (0)
VIDEO REVIEWS
Submition needs to be reviewed before it it will show on the game's webpage!
Only accepting reviews of games played/recorded on Linux