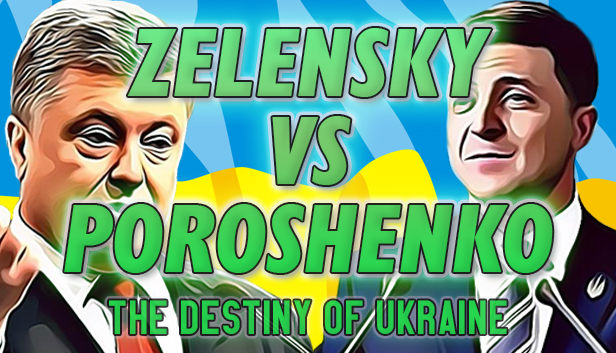 Name

ZELENSKY vs POROSHENKO: The Destiny of Ukraine

Developer

Ricardo Milos

Publisher

Ricardo Milos

Tags

Release

2019-05-23

Steam

News

Controls

Keyboard

Mouse

Players online

&nbspn/a&nbsp

Steam Rating

n/a

Steam store

SteamSpy

Peak CCU Yesterday

Owners

&nbsp20,000 .. 50,000 +/- &nbsp

Players - Since release

&nbsp +/-

Players - Last 2 weeks

&nbsp +/-

Average playtime (forever)

0

Average playtime (last 2 weeks)

0

Median playtime (forever)

0

Median playtime (last 2 weeks)

0

Public Linux depots

Хранилище ZELENSKY vs POROSHENKO: The Destiny of Ukraine Linux [148.26 M]



Screenshots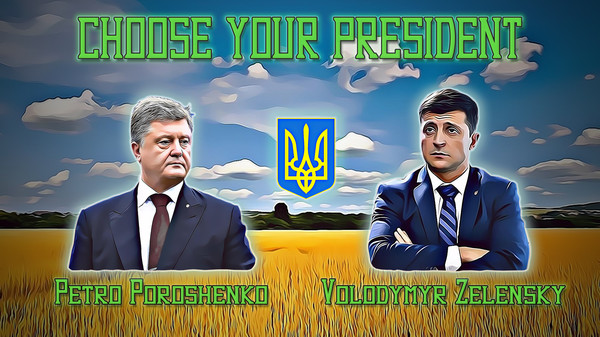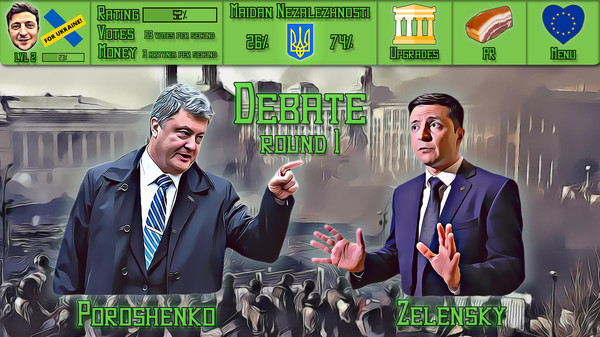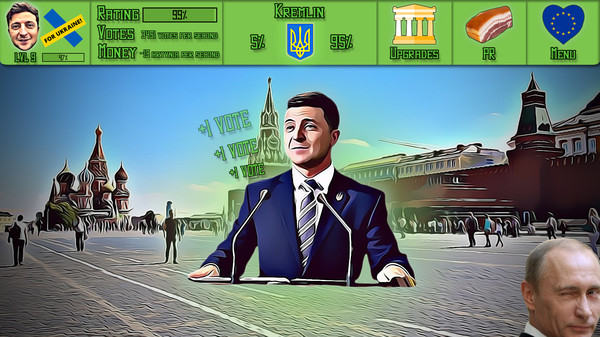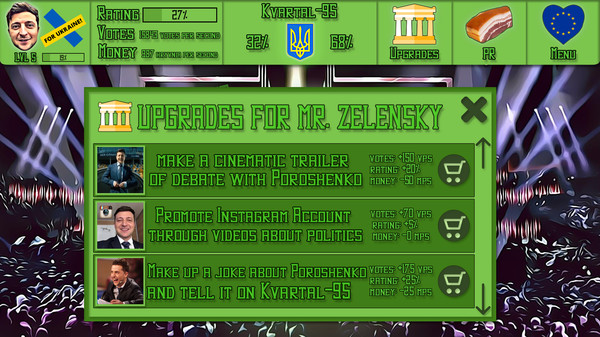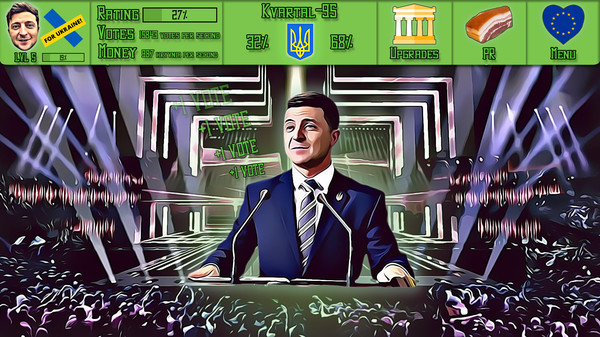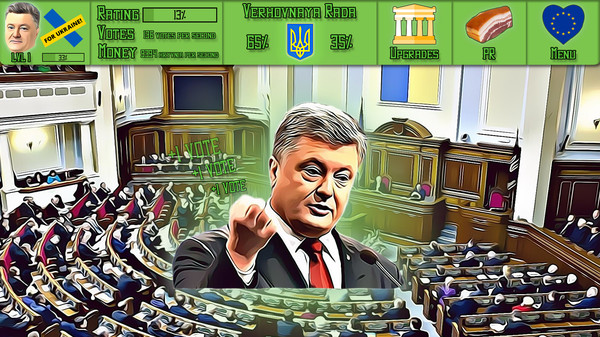 About the game
So, the time has come!
In your hands the fate of
the whole country
. Choose
your president
and start increasing
the number of people voting for him
,
boost rating
and
raising the status of his offshore accounts
!
It is necessary to do this
until Ukraine becomes a superpower
.
Unique Features
The choice of president

Unique modifications and boost options for each president

A large number of game locations

Two Endings - the outcome depends on your choices.

Final location "Debate". Everything will be decided here - were you a good ruler?
100 achievements

Press F to Pay Respects and Increase your president's performance (cheat-code)

Relaxing music and sound effects - a great opportunity to relax after a work day.
*All characters appearing in this game are fictional. Any resemblance to real people or events, living or dead, purely coincidental
Videos
SYSTEM REQUIREMENTS
MINIMAL SETUP
OS:
Ubuntu 12.04+
&nbspPROCESSOR:
2 Ghz Dual Core
MEMORY:
1 GB RAM
GRAPHICS:
512MB+
HARDDRIVE:
500 MB available space
SOUND:
Any
RECOMMENDED SETUP


OS:
Ubuntu 14.10+
PROCESSOR:
3 Ghz Dual Core
MEMORY:
2 GB RAM
GRAPHICS:
512MB+
HARDDRIVE:
500 MB available space
SOUND:
Any
Notes:
LINUX STREAMERS (0)
VIDEO REVIEWS
Submition needs to be reviewed before it it will show on the game's webpage!
Only accepting reviews of games played/recorded on Linux