Name

Divine D.I.V.A.

Developer

Mia Blais-Côté

Publisher

Mia Blais-Côté

Tags

Release

2019-05-06

Steam

1,8€ 1,69£ 1,99$ / 0 %

News

Controls

Keyboard

Mouse

Players online

&nbspn/a&nbsp

Steam Rating

n/a

Steam store

SteamSpy

Peak CCU Yesterday

Owners

&nbsp0 .. 20,000 +/- &nbsp

Players - Since release

&nbsp +/-

Players - Last 2 weeks

&nbsp +/-

Average playtime (forever)

0

Average playtime (last 2 weeks)

0

Median playtime (forever)

0

Median playtime (last 2 weeks)

0
Screenshots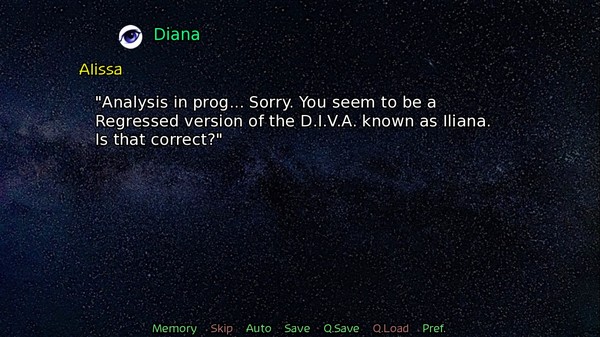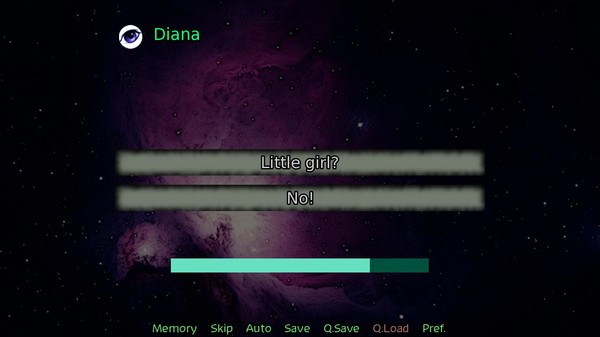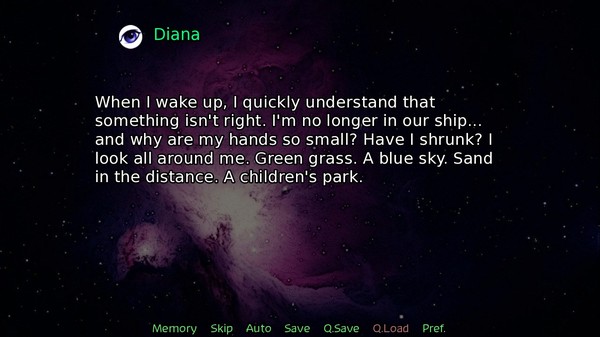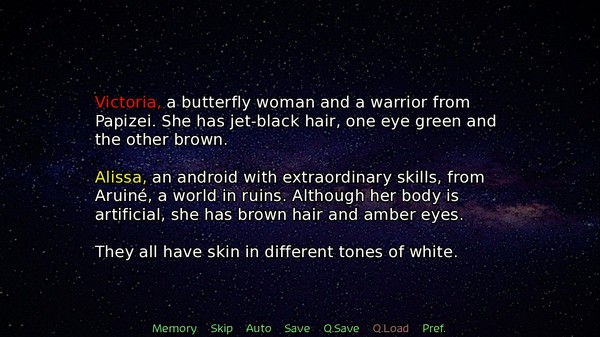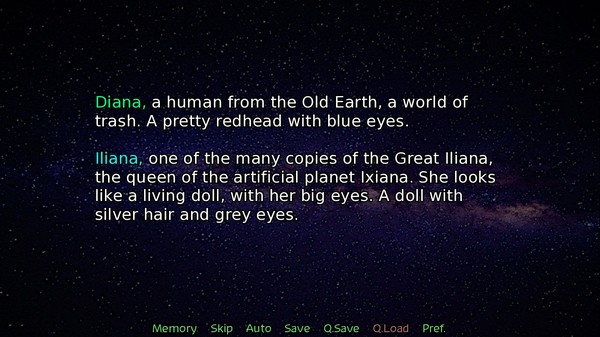 About the game
Diana.
A human from the Old Earth, a world of trash.
Iliana.
One of the many copies of the Great Iliana, the queen of Ixiana, the artificial planet.
Victoria.
A butterfly woman and a warrior from Papizei.
Alissa.
An android with extraordinary skills, from Aruiné, a world in ruins.
Together, they are the D.I.V.A...
Features
An interactive story, with choices and endings.

11,867 words on total.

Steam achievements too.
Videos
SYSTEM REQUIREMENTS
MINIMAL SETUP
OS:
x86 or compatible
&nbspPROCESSOR:
1.2 Ghz
MEMORY:
512 MB RAM
GRAPHICS:
1280x720
HARDDRIVE:
130 MB available space
LINUX STREAMERS (0)
VIDEO REVIEWS
Submition needs to be reviewed before it it will show on the game's webpage!
Only accepting reviews of games played/recorded on Linux