Name

Welcome To... Chichester OVN : The Beach

Developer

Triority

Publisher

Triority

Tags

Release

2019-05-13

Steam

0,79€ 0,84£ 0,99$ / 50 %

News

Controls

Keyboard

Mouse

Players online

&nbspn/a&nbsp

Steam Rating

n/a

Steam store

SteamSpy

Peak CCU Yesterday

Owners

&nbsp0 .. 20,000 +/- &nbsp

Players - Since release

&nbsp +/-

Players - Last 2 weeks

&nbsp +/-

Average playtime (forever)

0

Average playtime (last 2 weeks)

0

Median playtime (forever)

0

Median playtime (last 2 weeks)

0
Screenshots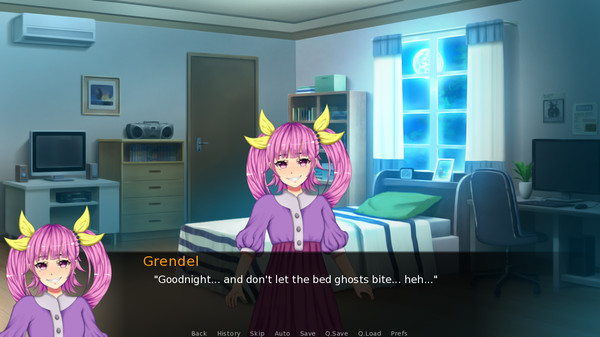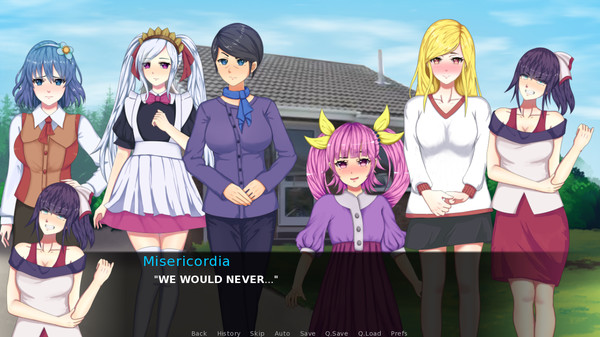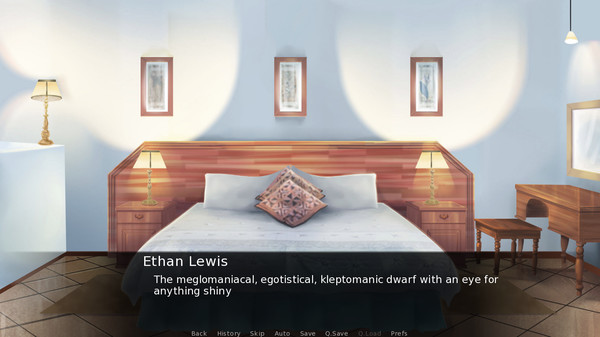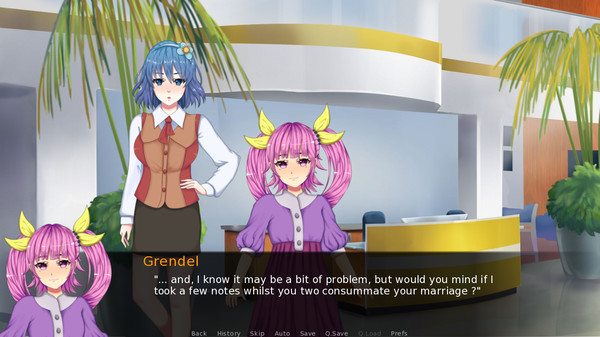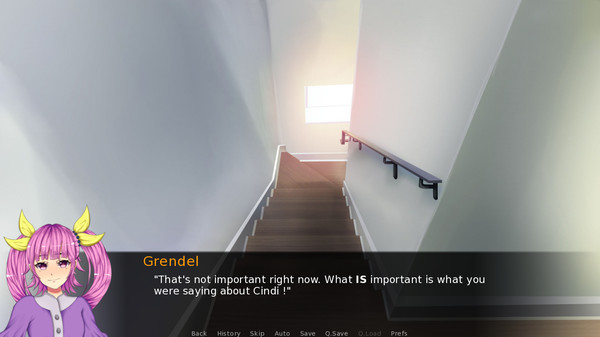 About the game
About This Game
The Welcome To... Chichester series is set in a semi-fictional world where secret organisations covertly battle each other for ideological supremacy.
The Story
Sometime during your holiday in England, yourself and your friends receive an invite to "The Beach". Thinking the invite is for a private beach party, they are sorely disappointed when they end up at a haunted bungalow and tasked with finding three parts of a sword.
Will everyone survive ? Or will everyone succumb to the haunted chairs, lack of food and water - or perhaps even the perverted ghosts ?
Characters
Cindi Eglantine
Looking forward to relaxing
Grendel Jinx
Wants to buy something cute
Hotel Receptionist
Not very happy when computer problems strike
Hotel Waitress
Allergic to cats
Hebkya
Forced to help search for various sword parts, along with Misericordia
Misericordia
Forced to help search for various sword parts, along with Hebkya
Videos
SYSTEM REQUIREMENTS
MINIMAL SETUP
OS:
Ubuntu 12.04+
&nbspPROCESSOR:
2.0 GHz Core 2 Duo
MEMORY:
2 GB RAM
GRAPHICS:
OpenGL 2.0
HARDDRIVE:
512 MB available space
SOUND:
Any compatible sound card
RECOMMENDED SETUP


OS:
Ubuntu 18+
PROCESSOR:
2.0 GHz Core 2 Duo or better
MEMORY:
8 GB RAM
GRAPHICS:
OpenGL 2.0 or better
HARDDRIVE:
1 GB available space
SOUND:
Any compatible sound card
Notes:
LINUX STREAMERS (0)
VIDEO REVIEWS
Submition needs to be reviewed before it it will show on the game's webpage!
Only accepting reviews of games played/recorded on Linux