Name

Electro Ride

Developer

Sylwester Osik

Publisher

IQ Publishing

Tags

Release

2020-05-30

Steam

10,79€ 10,29£ 12,99$ / 0 %

News

Controls

Keyboard

Mouse

Full Controller Support

Players online

&nbspn/a&nbsp

Steam Rating

n/a

Steam store
Screenshots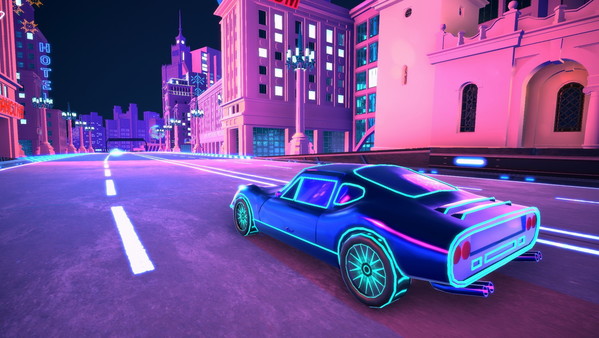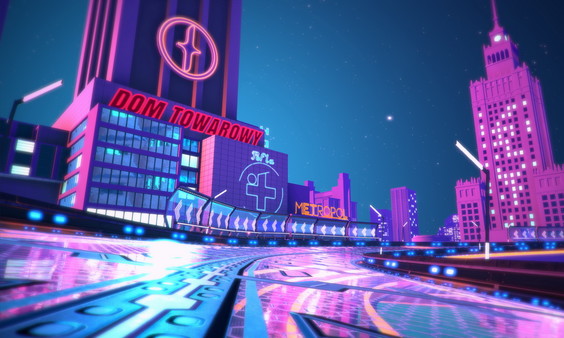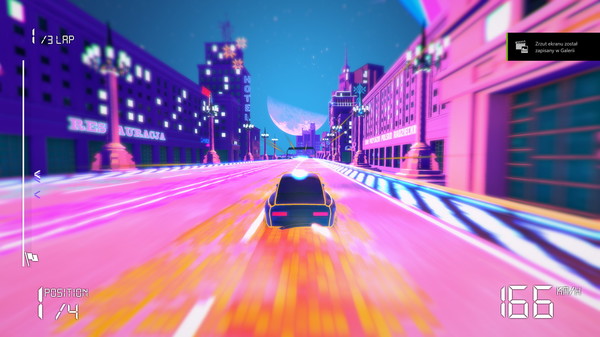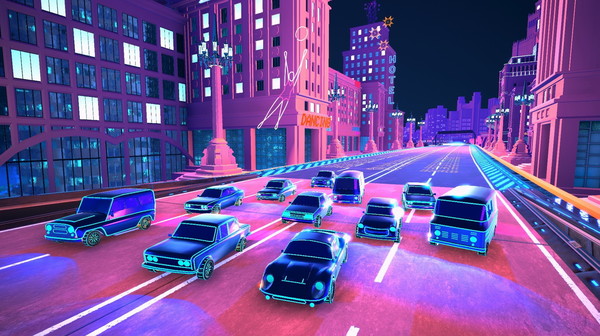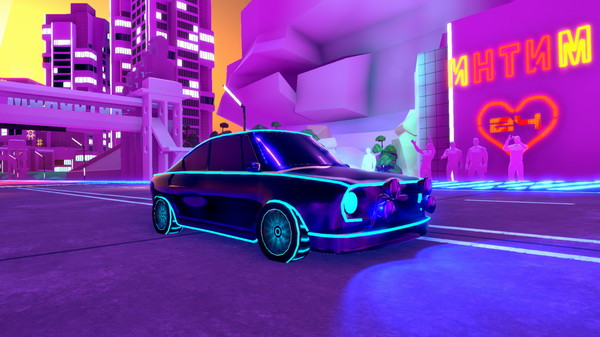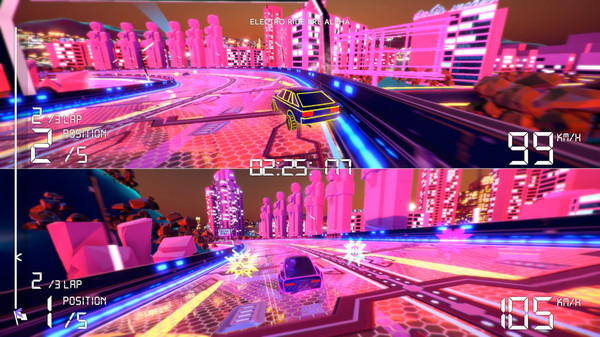 About the game
Extreme, ultra-fast race of neon cars from the past.Alternative history, socialism has not fallen
, it is still prevailing in the former Eastern Bloc. The cities of the Eastern Bloc are developing at an incredible pace. The capitals of the Eastern empire are full of neon and bright colors. On the city's neon-lit streets a new form of entertainment is born. Exclusive night races are becoming one of the biggest attractions. Large television stations, satellite broadcasting to other block countries, blaze of colors, the roar of engines, untamed power and adoration of crowds attract all, amateurs and professionals, workers and intellectuals.
The races are held in nostalgic cars from the 80s of the last century, but only reminding the original by all appearances, armed with neon lights and powerful engines make them look unique on the background of everyday, boring electric vehicles.
The powerful Moscow corporation, which is the organizer of the competition, has named the racing series of neon flashing relics as - ELECTRO RIDE.
The player is one of the amateurs of this competition, who knows his local race track like the back of one's hand. He is not a member of any great team, just trying to enter the world of fame and money, having his car and one well-known route. The first race begins, first qualification, then racing against the team to finally challenge the leader of the opponents. That's how the career starts. Then there are more tracks, cities, more opponents, new cars, new teams and more and more adrenaline. Each race is a little different with special nitro zones on the track, special prizes and skills to collect and of course records to beat at each route. And when almost all of them is completed, the biggest challenge will be to race a professional team sponsored by a powerful Russian corporation. If he wins on the Moscow streets he will become the best of the best.
Gameplay modes:
• Career - you start as an amateur, then a professional, to finally challenge a champ
• Quick race - training and breaking records, available unlocked tracks and cars
• Split screen – multiplayer mode for two player to race and beat the record
The most important game features:
• quick arcade races in a neon scenery
• cars modeled on vehicles from the 80s
• fighting against time, opponents or other player
• a neon vision of the alternative future of Eastern Europe
• best results statistics of each track
• keyboard, pads or steering wheel control
Videos
| | | |
| --- | --- | --- |
| | ElectricRide_annoucement_trailer | |
SYSTEM REQUIREMENTS
MINIMAL SETUP
RECOMMENDED SETUP


Notes:
LINUX STREAMERS (0)
VIDEO REVIEWS
Submition needs to be reviewed before it it will show on the game's webpage!
Only accepting reviews of games played/recorded on Linux