Name

Jomp The Jumper

Developer

SGStudio Games

Publisher

SGStudio Games

Tags

Release

2019-07-12

Steam

0,79€ 0,79£ 0,99$ / 0 %

News

Controls

Keyboard

Mouse

Players online

&nbspn/a&nbsp

Steam Rating

n/a

Steam store

Public Linux depots

Depot Jomp The Jumper Linux [99.85 M]



Screenshots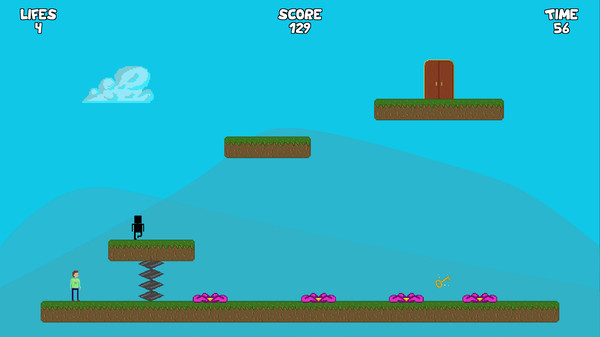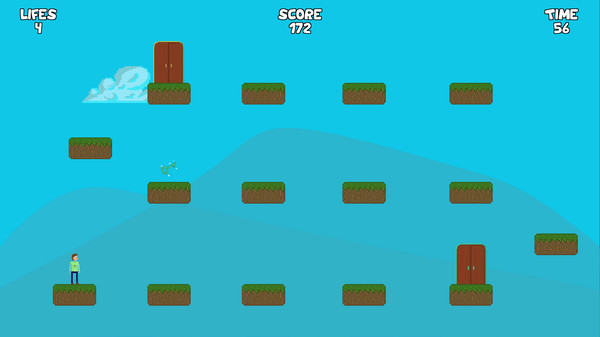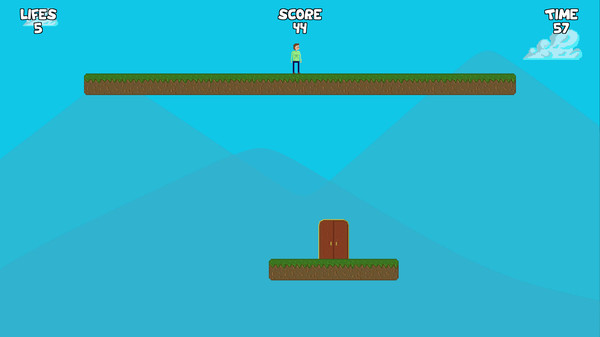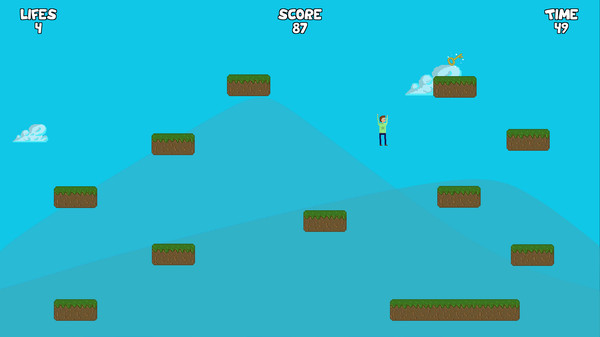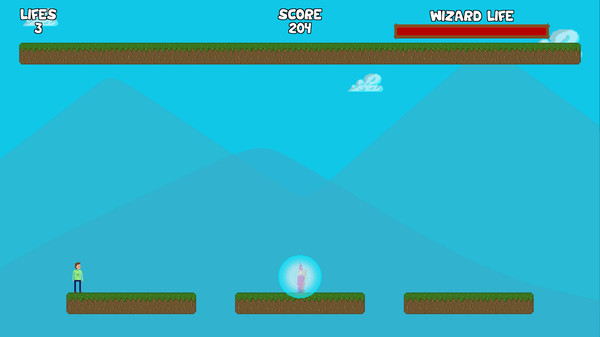 About the game
Jomp The Jumper is a platform-style adventure game whose goal is to reach the door, dodging enemies and obstacles to pass the stage.

You enter the role of Jomp, a young man who lives a quiet life with his uncle and his brother.

Everything changes when a wicked wizard, in an attempt to dominate the world, steals the Crystal of Reality, an artifact that can change all reality and make simple flowers in violent and lethal beings.

You must then set out in search of the wicked wizard, going through 40 challenging stages to recover the Crystal of Reality and get everything back to normal.

Do you have what it takes to stop it?

Play Jomp The Jumper and find out!

Warning: this is not an easy game! Many stages are extremely challenging and you will probably have to start again many times until you can finish the game!
Videos
SYSTEM REQUIREMENTS
MINIMAL SETUP
OS:
Ubuntu 16.04 or better
&nbspPROCESSOR:
Duo Core 2.5Ghz or better
MEMORY:
1 GB RAM
GRAPHICS:
512 MB or better
HARDDRIVE:
500 MB available space
RECOMMENDED SETUP


OS:
Ubuntu 18.04 or better
PROCESSOR:
Quad Core 2.5Ghz or better
MEMORY:
2 GB RAM
GRAPHICS:
1 GB or better
HARDDRIVE:
1 GB available space
Notes:
LINUX STREAMERS (0)
VIDEO REVIEWS
Submition needs to be reviewed before it it will show on the game's webpage!
Only accepting reviews of games played/recorded on Linux