Name

Ragnar's Chinese Memory Game

Developer

Ragnar Brynjúlfsson

Publisher

Ragnar Brynjúlfsson

Tags

Release

2020-08-14

Steam

4,99€ 4,79£ 5,99$ / 0 %

News

Controls

Keyboard

Mouse

Players online

&nbspn/a&nbsp

Steam Rating

n/a

Steam store

Public Linux depots

Ragnar's Chinese Memory Game Linux [159.18 M]



Screenshots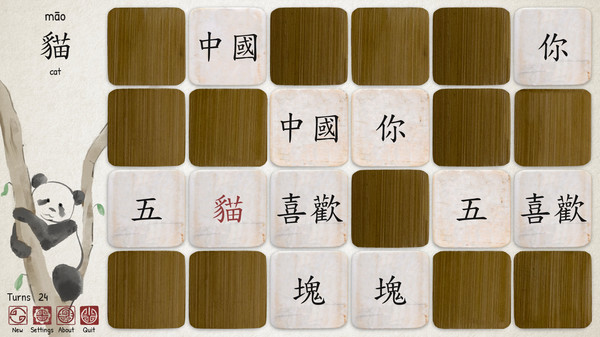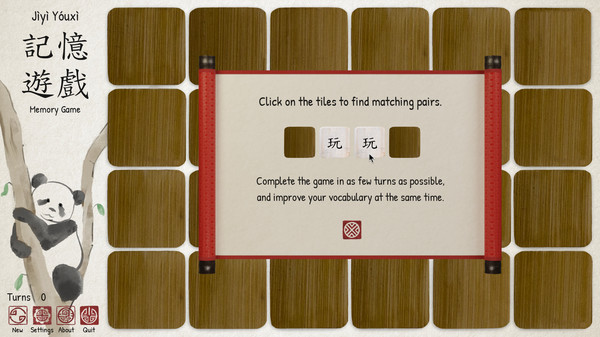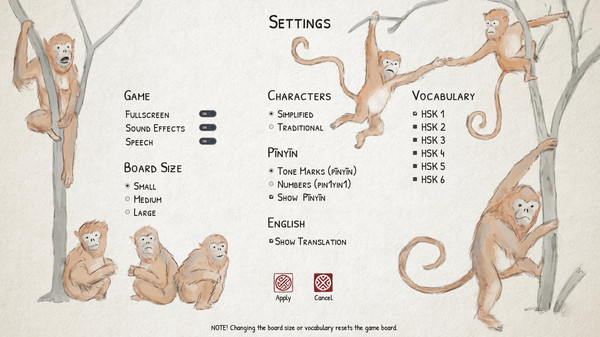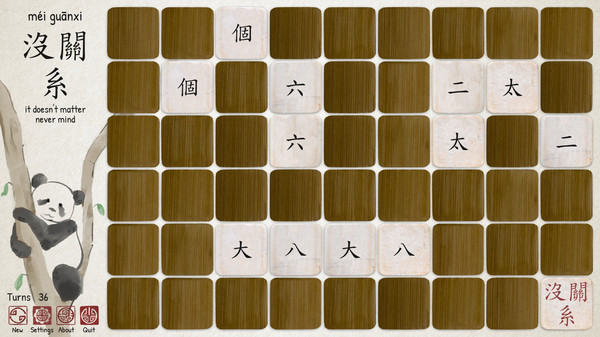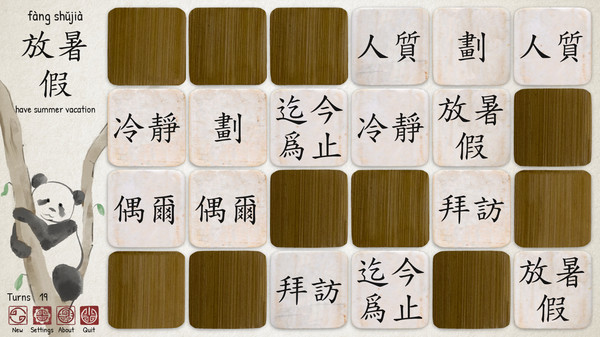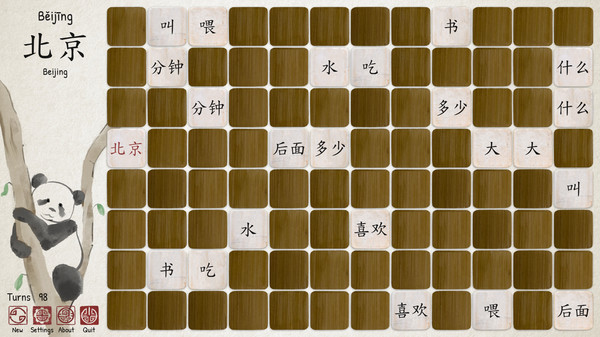 About the game
Ragnar's Chinese Memory Game is a fun way to help you learn Mandarin Chinese.
Increase your Chinese vocabulary with 5000 words and characters
Includes HSK levels 1 through 6.
Listen and learn
Both Standard and Taiwanese audio for all 5000 words included.
Adjust the game to your level
Choose the HSK level that best matches your ability.

Set the size of the game board to your liking.
Learn new characters
Choose between Simplified and Traditional characters.
Use it as flashcards
Set the English translation to only display when you hover the mouse over the character.
Videos
SYSTEM REQUIREMENTS
MINIMAL SETUP
OS:
Any modern distro
&nbspPROCESSOR:
Intel i5 3427U
MEMORY:
4 GB RAM
GRAPHICS:
Support for OpenGL 2.1 (Intel HD Graphics 4000)
HARDDRIVE:
160 MB available space
SOUND:
Any
RECOMMENDED SETUP


OS:
Any modern distro
PROCESSOR:
Intel i5 3427U
MEMORY:
4 GB RAM
GRAPHICS:
Support for OpenGL 2.1 (Intel HD Graphics 4000)
HARDDRIVE:
160 MB available space
SOUND:
Any
Notes:
LINUX STREAMERS (0)
VIDEO REVIEWS
Submition needs to be reviewed before it it will show on the game's webpage!
Only accepting reviews of games played/recorded on Linux