Name

Jetpackin' Heat++

Developer

Caffeinated Gameworks

Publisher

Caffeinated Gameworks

Tags

Release

After Q2 2022

Steam

News

Controls

Keyboard

Mouse

Partial Controller Support

Players online

&nbspn/a&nbsp

Steam Rating

n/a

Steam store
Screenshots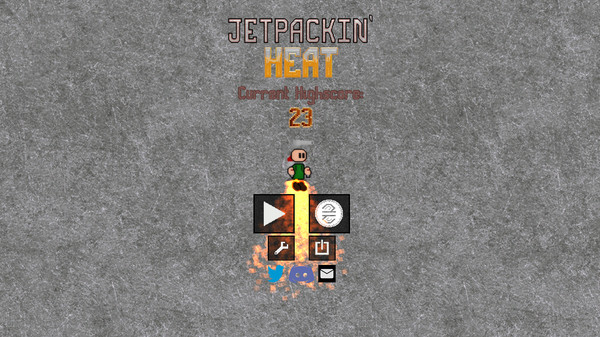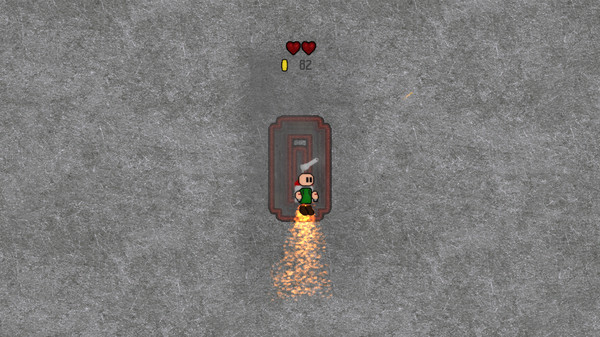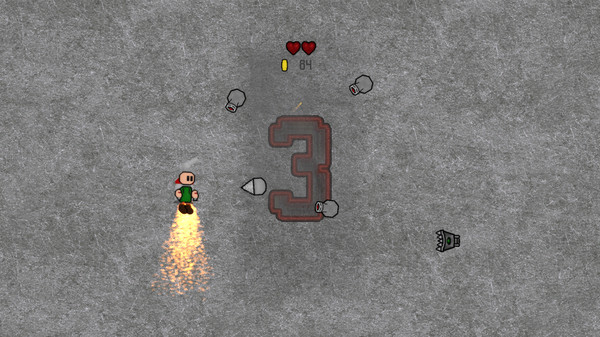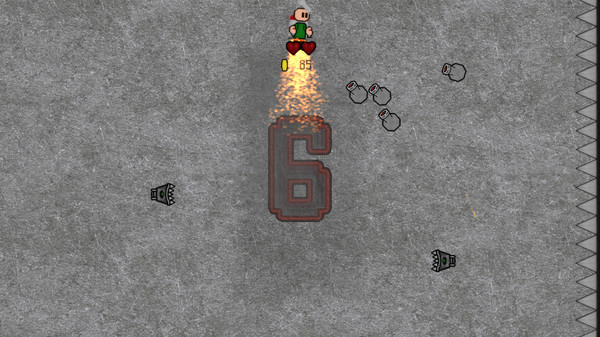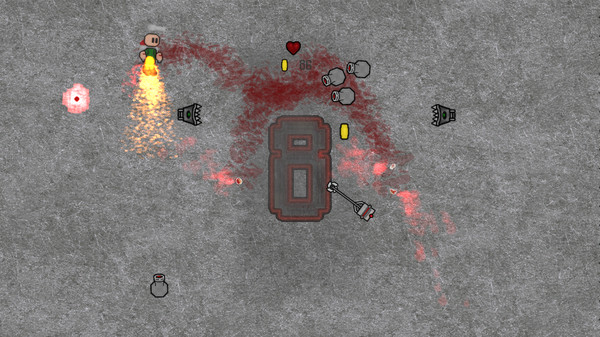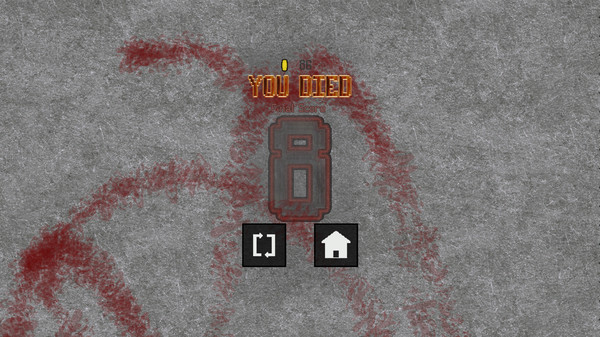 About the game
Robots from CompanyCorp Industries Inc. all over the galaxy have begun to go rogue, and they've invaded your city. You're the only schmuck who can afford a jetpack, are you up to the task to save your disgusting pile of a city?
Jetpackin' Heat++
is a remake/sequel of the original Jetpackin' Heat (available on Google Play), where the game expands upon the original concept of an omnidirectional arcade shooter, grabs it by the balls, and injects it with unique wave-based roguelite mechanics, letting you upgrade your character, buy loads of insane weapons, and maybe even snort some "special powders" for random boosts! The world you're in full of cartoonish depravity, so whatever sick stuff you want to do is possibly in here!
You play as Jimmi Generique, your not-so-average citizen of Deluria City, a city that inhabits the strangest, most filthy and disgusting people of the galaxy, filled with freaks and weirdos around every corner. After the massive data corruption in the CompanyCorp production plants all over the galaxy, their leagues of once helpful robots have begun to wreak terror upon the world. Undeterred by the trashiness of your city, they come after your hometown and make things slightly worse than usual!
Are you just gonna stand there and do nothing about it?
Well, I mean, realistically you could, but your lifespan's gonna be shorter than usual. So let's go do something about it!
You're the only guy who can afford to buy a jetpack and take down these menaces and save your city(kinda)!
Jetpackin' Heat++ lets you go insane with the combat, featuring loads of unique enemies, freakish bosses, a wide variety of weapons of all types, and wacked out upgrades and items that get between waves! Ever wanted to kill robots with a sour cream gun? Well, you can definitely do that here! Don't think it's just the robots getting hurt though, because the game includes a huge amount of different blood and gore mechanics, making sure that every hit you take is gonna pack a massive punch, and extreme death animations that'll make you question what the animator's been doing with his life!
FEATURES
(in case you don't wanna read)
A crazy, interactive overworld with different NPCs and shopkeeps you can talk with!

A unique mix of arcade shooter, wave-based fighter, and roguelite gameplay!

Huge varieties of bosses and enemies, you'll never know what's coming next!

Diverse and insane blood and gore mechanics!

Unique and varied guns and weapons!

A fleshed out shop and upgrade system!
Videos
| | | |
| --- | --- | --- |
| | Jetpackin' Heat++ Beta Trailer | |
SYSTEM REQUIREMENTS
MINIMAL SETUP
OS:
Ubuntu 14.04 (64-bit) or equivalent Linux-based OS
&nbspPROCESSOR:
1.8GHz Dual-Core Processor
MEMORY:
2048 MB RAM
GRAPHICS:
1GB Dedicated VRAM (NVidia GT 710/AMD Radeon R7 250 or equivalent)
HARDDRIVE:
550 MB available space
RECOMMENDED SETUP


OS:
Ubuntu 18.04 (64-bit) or equivalent Linux-based OS
PROCESSOR:
2.2GHz Quad-Core Processor
MEMORY:
3084 MB RAM
GRAPHICS:
2GB Dedicated VRAM (NVidia GT 1030/AMD RX550 or equivalent)
HARDDRIVE:
700 MB available spac
Notes:NOTE: The game is in early access. so any of this can change. A controller is recommended.
LINUX STREAMERS (0)
VIDEO REVIEWS
Submition needs to be reviewed before it it will show on the game's webpage!
Only accepting reviews of games played/recorded on Linux