New Twitch streamer aggregation implemented (#FuckTwitch) due to Twitch's API issues (more info on my Discord )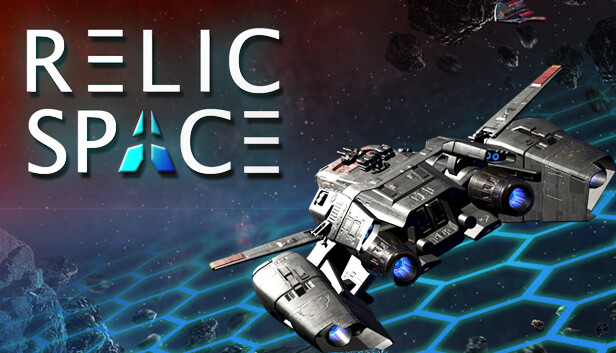 Name

Relic Space

Developer

Fourfold Games

Publisher

Fourfold Games

Tags

Release

tbc

Steam

€ £ $ / %

News

Controls

Keyboard

Mouse

Players online

&nbspn/a&nbsp

Steam Rating

n/a

Steam store
LINUX STREAMERS (0)
New Demo for Tacticon!
Relic Space is currently taking part in Steam's latest strategy game festival: TactiCon!




We're honoured to be featured together with so many other high-quality, turn-based games - and to celebrate we're launching a brand new version of the Demo, available now on the Steam page.

This new Demo reflects the hard work that's been going on behind the scenes as we gear up for the Early Access release, with lots of new content and increased variety of tactical challenges. Naturally some of this content will only be accessible in the EA version, but the Demo certainly offers a taste of what's to come.

[h2]New Missions[/h2]

A total of SIX new base mission types have been added to the previous three. The innovative procedural mission system in Relic Space means that each of these 'base' mission types offer a framework that allows for multiple variants and combinations of individual mission 'units' - so the total number of distinct missions available is actually well into the hundreds!




[h2]Piracy[/h2]

There are also a number of new NPC interactions including...space piracy! Urgently need some sodium for a nearby construction project? Try forcibly demanding it from a transport ship belonging to another factions - if you dare face the consequences, that is!




[h2]Ruins[/h2]

Another example of the varied new content in the game is the new wreck models, such as this ruined quantum lab. Each model will have it's own stories to discover, but beware of strange local effects such as quantum teleportation...




Change log

Full details of the changes can be viewed on the (see Demo 192) website.

Join the community

To discuss the game with fellow fans - and the developer - and get free early access to bleeding-edge builds, join the Discord. Alternatively sign-up to the low-volume newsletter to be notified of key updates and new releases.

[ 2022-09-22 22:29:50 CET ] [ Original post ]