Name

Minimon

Developer

Lunar Labs

Publisher

Lunar Labs

Tags

Release

2015-03-25

Steam

9,99€ 6,99£ 9,99$ / 0 %

News

Controls

Keyboard

Mouse

Partial Controller Support

Players online

&nbsp0&nbsp

Steam Rating

n/a

Steam store

SteamSpy

Peak CCU Yesterday

Owners

&nbsp0 .. 20,000 +/- &nbsp

Players - Since release

&nbsp +/-

Players - Last 2 weeks

&nbsp +/-

Average playtime (forever)

0

Average playtime (last 2 weeks)

0

Median playtime (forever)

0

Median playtime (last 2 weeks)

0

Public Linux depots

Minimon Linux [206.9 M]



Screenshots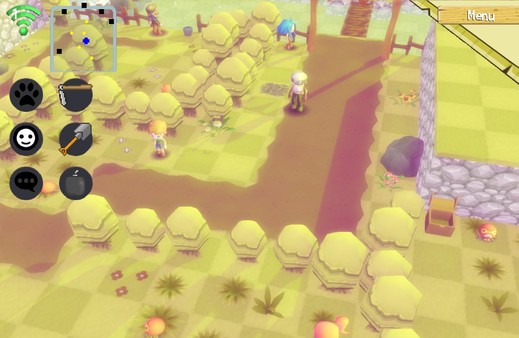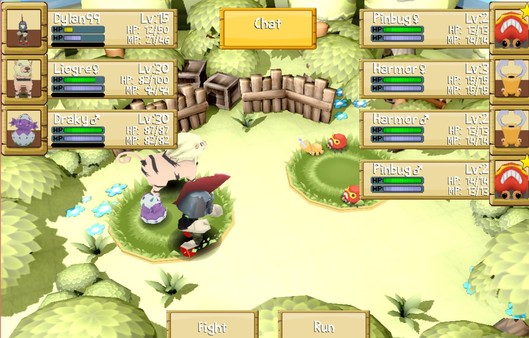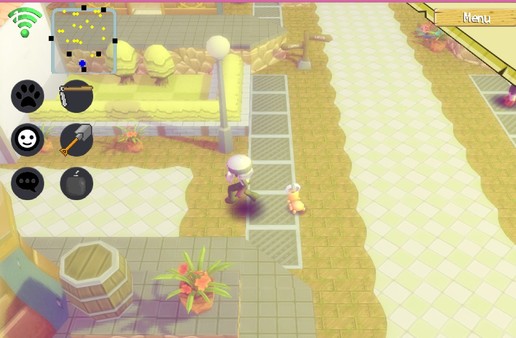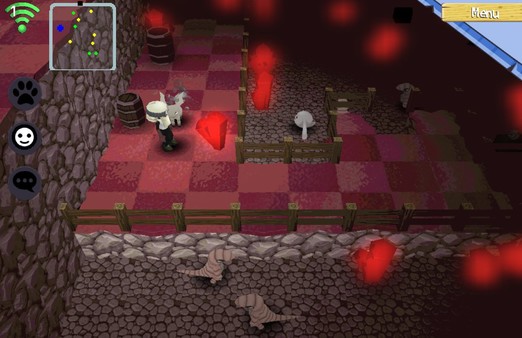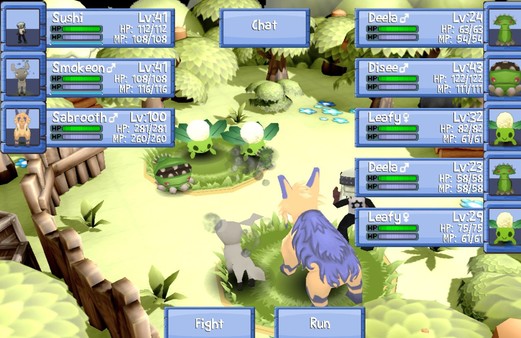 About the game
Start an adventure in a world full of monster hunters!
Plagued by a strange disease, the continent of Chroma is in panic, and a strange turn of events will turn you - a small kid - into a powerful monster hunter, capable of tame even Ulmaxia, the dragon king!
Customize your own monster hunter with tons of clothes, weapons and skills!

More than 300 different monsters to train!

Play either offline single player, local multiplayer via split-screen or online with up to 500 players per server!

Tons of quests, secrets, and unlockable stuff!
Videos
SYSTEM REQUIREMENTS
MINIMAL SETUP
OS:
Ubuntu 10.0
&nbspPROCESSOR:
1.7 GHz Dual Core
MEMORY:
512 MB RAM
GRAPHICS:
NVIDIA GeForce GTX 260. ATI Radeon 4870 HD. Intel HD 3000. or equivalent card with at least 128 MB VRAM and support for Shadel Model 2.0
NETWORK:
Broadband Internet connection
HARDDRIVE:
300 MB available space
SOUND:
Generic Sound Card
RECOMMENDED SETUP


OS:
Ubuntu 12.04 LTS or higher
PROCESSOR:
Intel Core 2 Duo at 2.2 GHz. AMD Athlon 64 2.2Ghz
MEMORY:
2 GB RAM
GRAPHICS:
NVIDIA GeForce GTX 460. AMD Radeon HD 6850
NETWORK:
Broadband Internet connection
HARDDRIVE:
300 MB available space
SOUND:
Generic Sound Card
Notes:
LINUX STREAMERS (0)
VIDEO REVIEWS
Submition needs to be reviewed before it it will show on the game's webpage!
Only accepting reviews of games played/recorded on Linux