Name

Starbound

Developer

Publisher

Chucklefish

Tags

Release

2016-07-22

Steam

13,99€ 11,99£ 14,99$ / 0 %

News

Controls

Keyboard

Mouse

Players online

&nbsp2925&nbsp

Steam Rating

n/a

Steam store

How long to Beat

Main Story

&nbsp19 Hours&nbsp

Main Story + Extras

&nbsp55 Hours&nbsp

Completionist

&nbsp246 Hours&nbsp

SteamSpy

Peak CCU Yesterday

Owners

&nbsp2,000,000 .. 5,000,000 +/- &nbsp

Players - Since release

&nbsp +/-

Players - Last 2 weeks

&nbsp +/-

Average playtime (forever)

3063

Average playtime (last 2 weeks)

471

Median playtime (forever)

1897

Median playtime (last 2 weeks)

765

Public Linux depots

Starbound Linux Depot [200.33 M]



Screenshots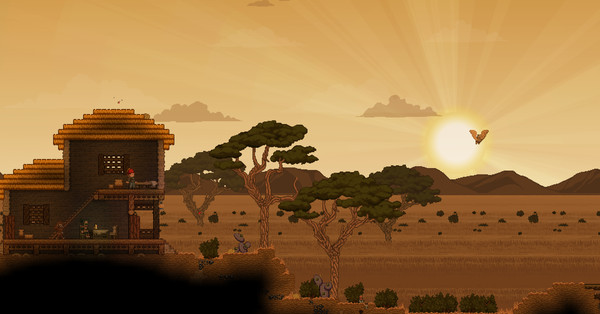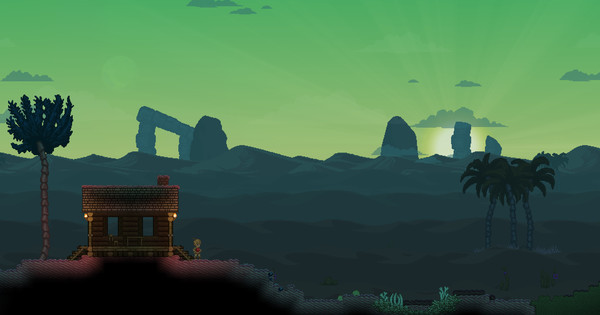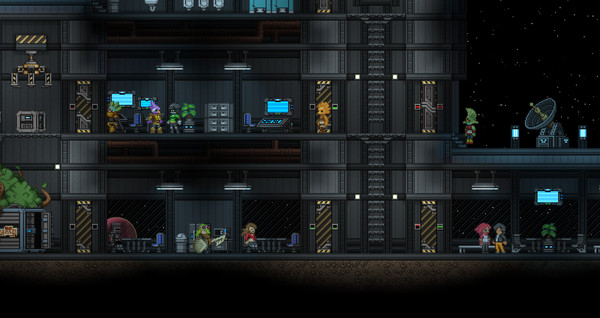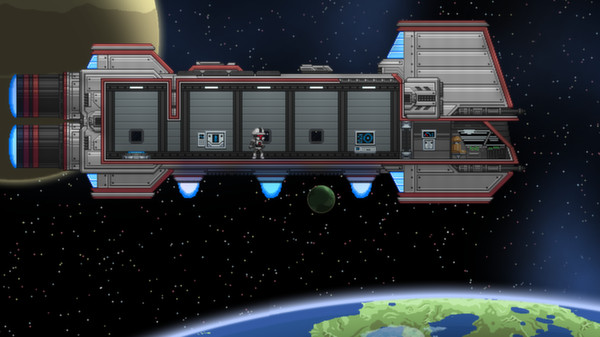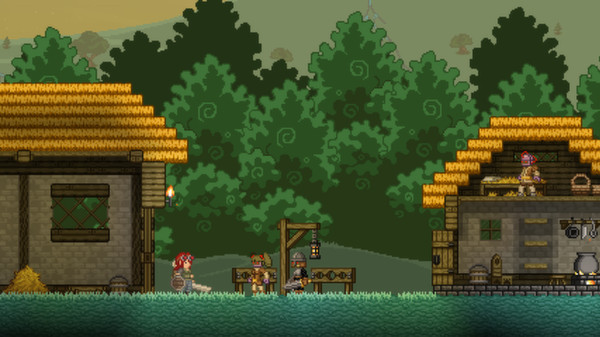 About the game
Starbound is an extraterrestrial sandbox adventure game in which you take on the role of a character who's just fled from their home planet, only to find themselves lost in space with a damaged ship. Their only option is to beam down to the planet below and begin gathering the resources they need to repair their ship and set off to explore the vast, infinite universe…
Use the starmap to travel between star systems, settle down and farm the land, build and colonize a modern metropolis, take on quests to earn a living, or complete story missions to unlock some of the greater galactic mysteries!
With lots to do and a near-infinite number of procedurally generated worlds to discover, Starbound allows players to create their own adventures in space.
Key Features:
7 playable races

A procedurally generated universe with unlimited procedurally generated planets

All content available in online drop in/drop out co-op

Generated dungeons full of unique enemies

Randomly generated monsters

Thousands of items

A deep crafting system

PVP gameplay

Own and decorate your own Starship

Develop your own home planet

Menacing boss battles

Procedurally generated guns and melee weapons

Farming, hunting and survival mechanics

Built from the ground up to support modding

Ongoing free updates

Multi-platform multiplayer
What will you find?
Videos
SYSTEM REQUIREMENTS
MINIMAL SETUP
OS:
Debian Stable or Ubuntu 12.04 LTS or later
&nbspPROCESSOR:
Core 2 Duo
MEMORY:
2 GB RAM
GRAPHICS:
256 MB graphics memory and opengl 2.1 compatible gpu
NETWORK:
Broadband Internet connection
HARDDRIVE:
3 GB available space
RECOMMENDED SETUP


OS:
Debian Stable or Ubuntu 12.04 LTS or later
PROCESSOR:
Core i3
MEMORY:
4 GB RAM
GRAPHICS:
256 MB graphics memory and opengl 2.1 compatible discrete gpu
NETWORK:
Broadband Internet connection
HARDDRIVE:
4 GB available space
Notes:
LINUX STREAMERS (11)
GamingOnLinux
ozonedtw
eyeofmidas
magusmarisa
scork661
deadlinux
meldrian
mir_ppc
hexdsl
perlplayer
thecotech
VIDEO REVIEWS
Submition needs to be reviewed before it it will show on the game's webpage!
Only accepting reviews of games played/recorded on Linux