Name

Shotgun Farmers

Developer

Megastorm Games

Publisher

Megastorm Games

Tags

Release

2019-03-08

Steam

8,19€ 6,99£ 9,99$ / 0 %

News

Controls

Keyboard

Mouse

Partial Controller Support

Players online

&nbsp7&nbsp

Steam Rating

n/a

Steam store

SteamSpy

Peak CCU Yesterday

Owners

&nbsp20,000 .. 50,000 +/- &nbsp

Players - Since release

&nbsp +/-

Players - Last 2 weeks

&nbsp +/-

Average playtime (forever)

0

Average playtime (last 2 weeks)

0

Median playtime (forever)

0

Median playtime (last 2 weeks)

0

Public Linux depots

Shotgun Farmers Linux [669.71 M]



Screenshots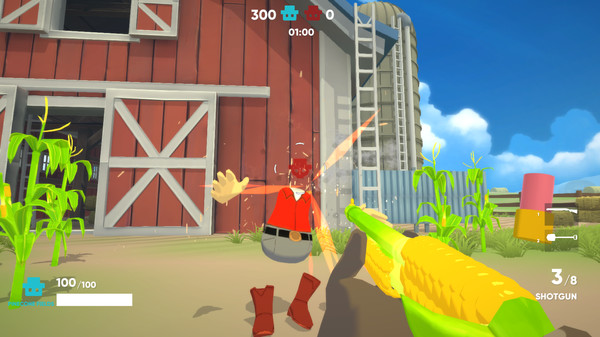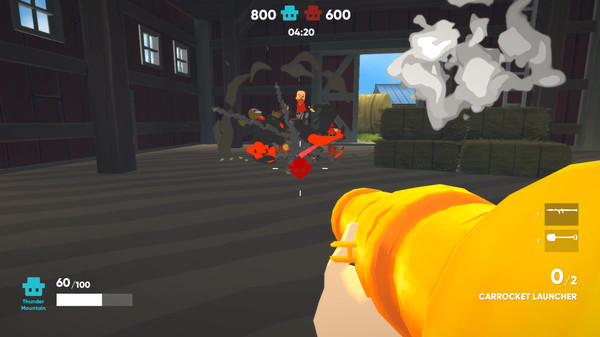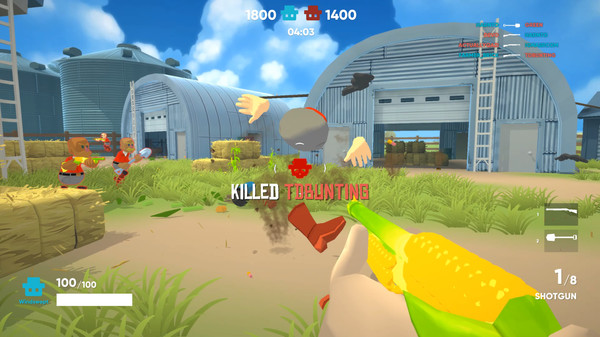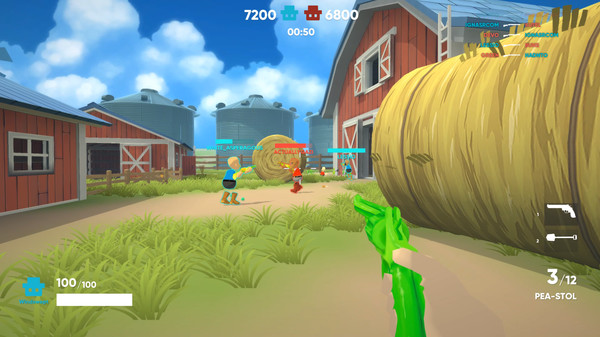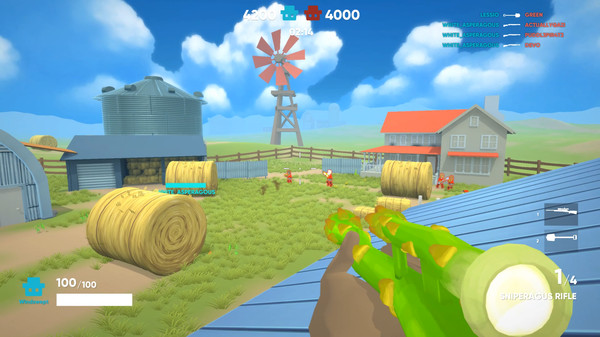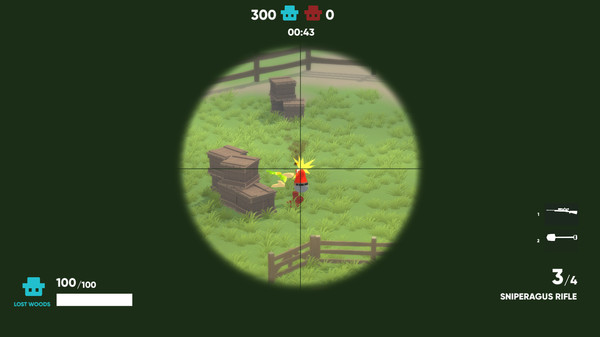 About the game
Shotgun Farmers is the
Online Multiplayer
shooter where your bullets grow the guns. Harvest weapon plants quickly for more ammo or let them grow for a larger clip. Aim carefully, as a missed shot means you've just gifted your enemy with the gun you're using!
Online Multiplayer Shooter for up to 12 players!

No reload means you have to grow your ammo! Shot by a sniper? Well they just planted you your very own sniper gun to fire back with!

Fight with 4 different vegetable based weapons, with more on the way.

Customize your farmer with unlockable player skins, weapon skins, hairstyles, beards, and hats!

Play 3 different game modes, each with its own twist on farming.

Battle across 3 farms, the Countryside, the Riverside, and the Westside.

Customizable room options and password protected games.
Weapon plants grow from the bullets that hit the ground. The longer a plant grows, the more ammo it will have.
Your trusty weapon, with a powerful blast radius and a maximum of 8 ammo at full growth.
Head shot the enemy farmers one by one from the highest silo! 4 shots at full growth.
These carrots are no joke! You get 3 shots at full growth, but the explosion is sure to destroy anyone around you. I wonder what happens if you shoot at your own feet..?
The fastest firing vegetable with 12 shots at full growth. Use the pea-stol to rip through your enemies, or shoot at your teammates to heal them!
Even when you're out of ammo you'll always have your trusty shovel. Of course, you run faster when you're holding it.
Since Day 1, Shotgun Farmers has been developed live on Twitch with ideas and feedback from the community. Join us on stream at:
twitch.tv/qazitv
Videos
SYSTEM REQUIREMENTS
MINIMAL SETUP
OS:
Ubuntu 12.04+ or equivalent
&nbspPROCESSOR:
Core 2 Duo 2.4 GHz or Althon X2 2.7 GHz
MEMORY:
2 GB RAM
GRAPHICS:
NVIDIA GeForce GTX 560 / AMD Radeon HD 6950 or better with 768 MB+ of VRAM (DirectX 11 Compatible)
NETWORK:
Broadband Internet connection
HARDDRIVE:
2 GB available space
RECOMMENDED SETUP


OS:
Ubuntu 12.04+ or equivalent
PROCESSOR:
Intel Core i5-750. 2.67 GHz / AMD Phenom II X4 965. 3.4 GHz
MEMORY:
4 GB RAM
GRAPHICS:
NVIDIA GeForce GTX 560 / AMD Radeon HD 6950 or better with 768 MB+ of VRAM (DirectX 11 Compatible)
NETWORK:
Broadband Internet connection
HARDDRIVE:
2 GB available space
Notes:
LINUX STREAMERS (0)
VIDEO REVIEWS
Submition needs to be reviewed before it it will show on the game's webpage!
Only accepting reviews of games played/recorded on Linux