New Twitch streamer aggregation implemented (#FuckTwitch) due to Twitch's API issues (more info on my Discord )
Name

Slay the Spire

Developer

Mega Crit Games

Publisher

Mega Crit Games

Tags

Release

2019-01-23

Steam

€ £ $ / %

News

Controls

Keyboard

Mouse

Players online

&nbsp6737&nbsp

Steam Rating

Overwhelmingly Positive

Steam store

SteamSpy

Peak CCU Yesterday

Owners

&nbsp1,000,000 .. 2,000,000 +/- &nbsp

Players - Since release

&nbsp +/-

Players - Last 2 weeks

&nbsp +/-

Average playtime (forever)

2986

Average playtime (last 2 weeks)

102

Median playtime (forever)

2819

Median playtime (last 2 weeks)

117

Public Linux depots

Slay the Spire Linux [396.3 M]



DLC

Slay the Spire - Soundtrack



Screenshots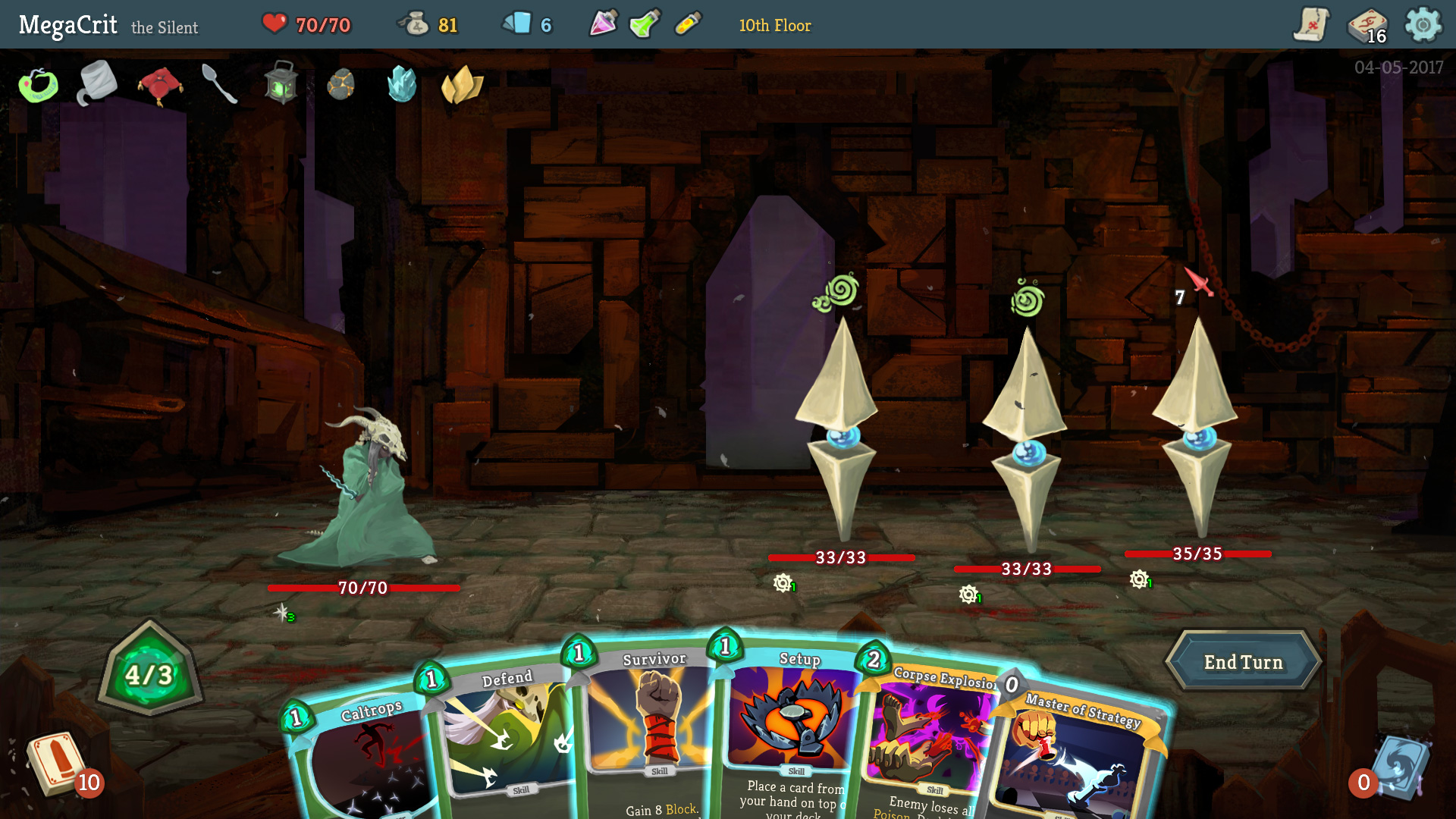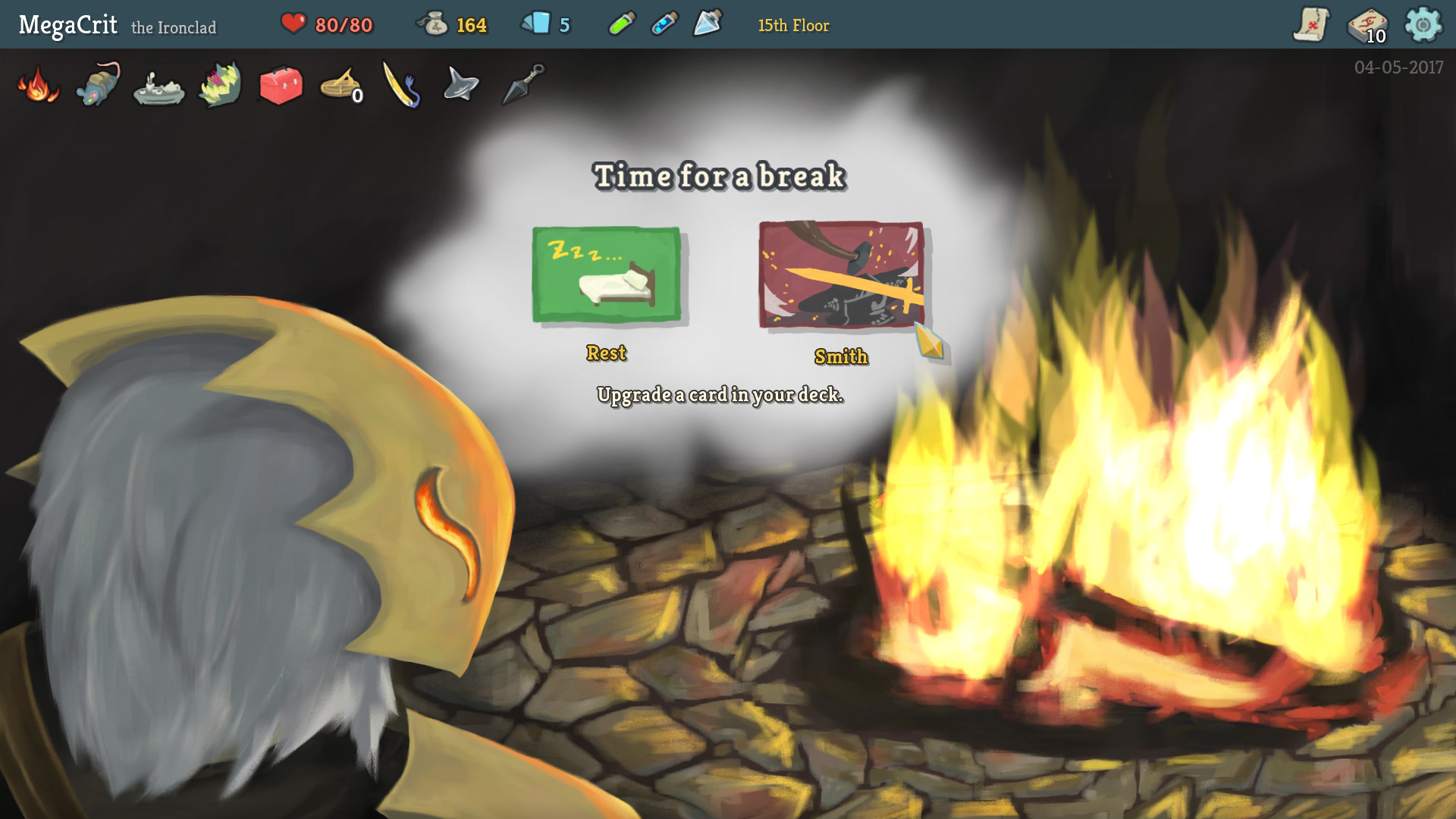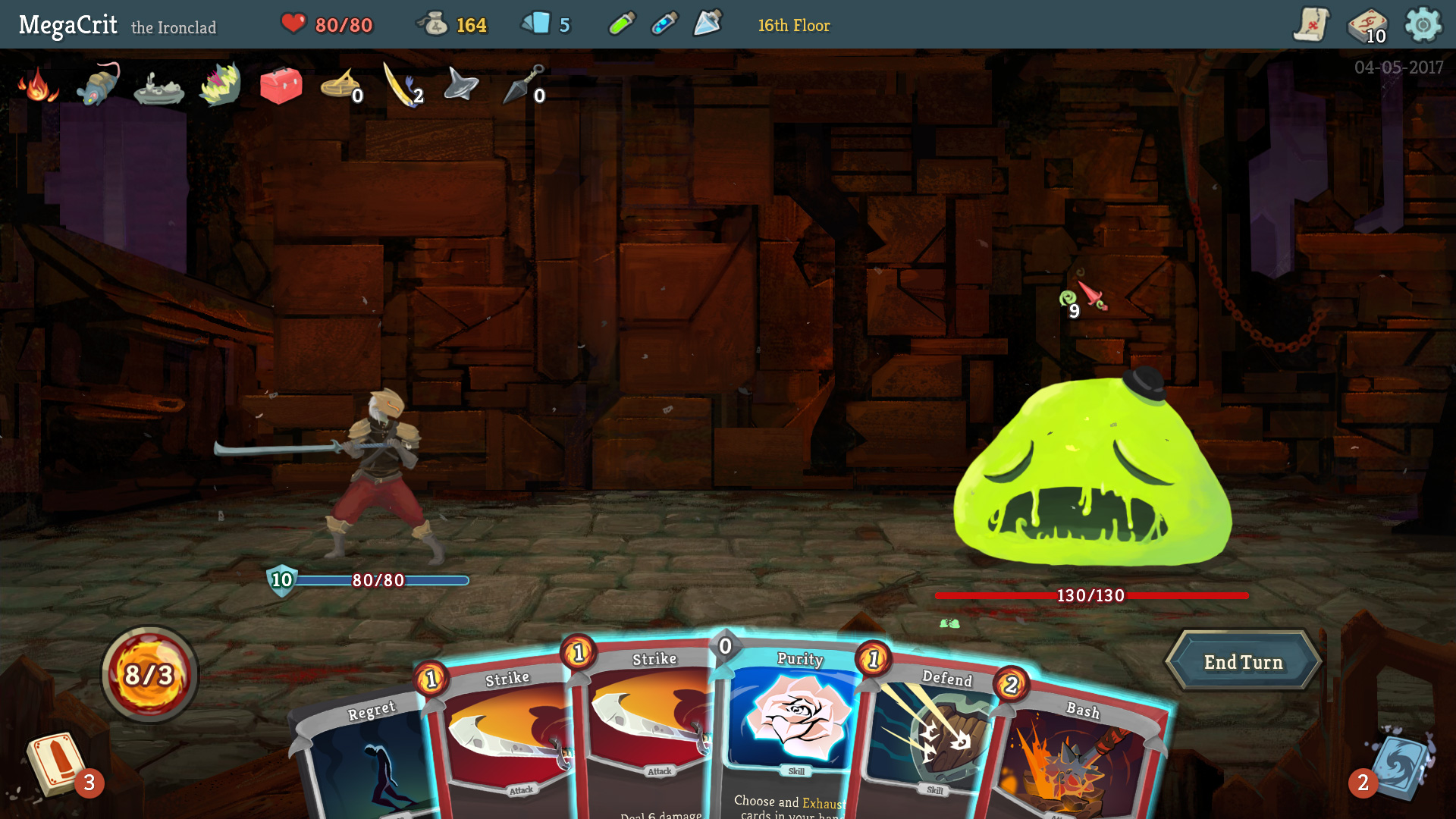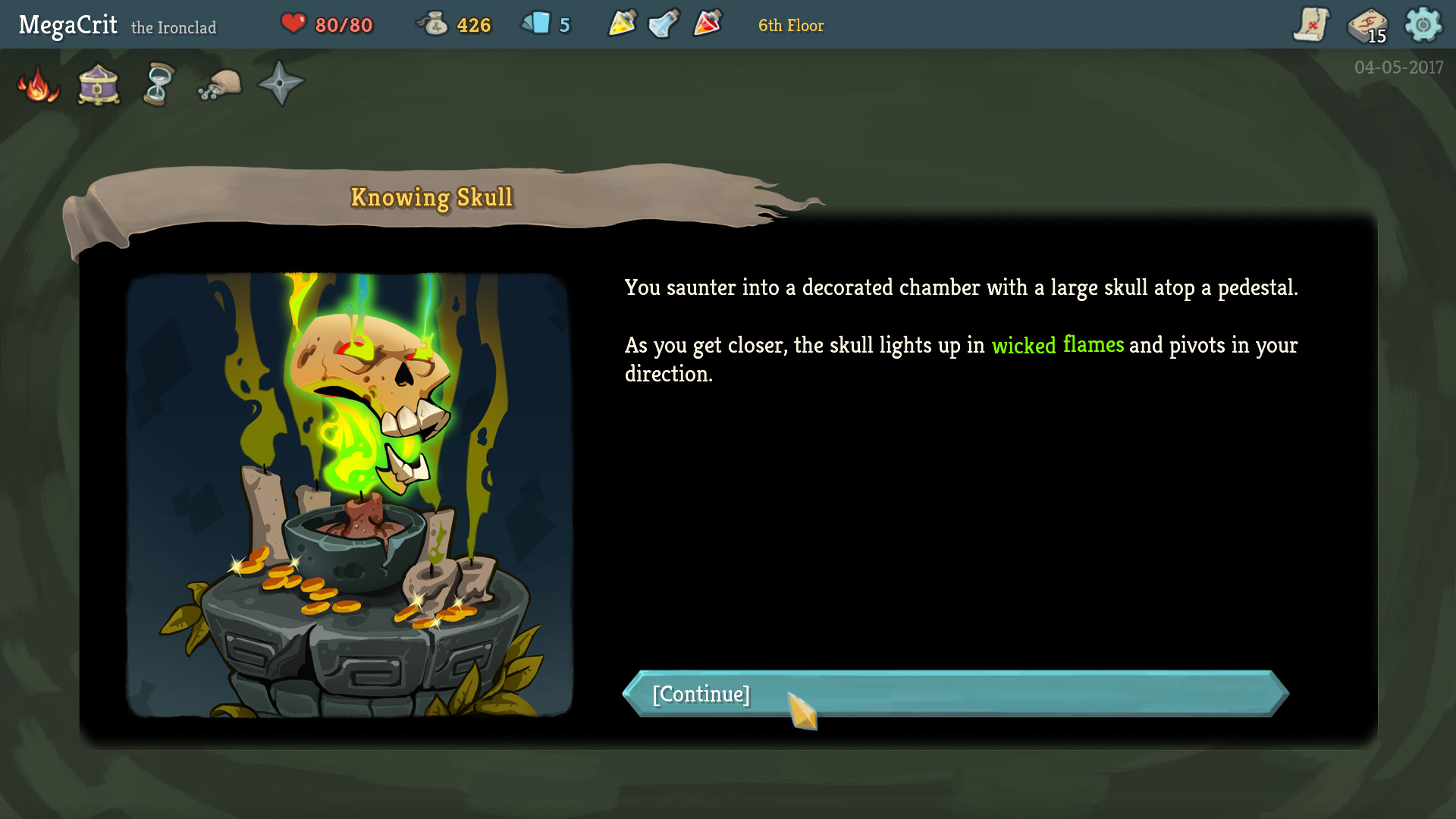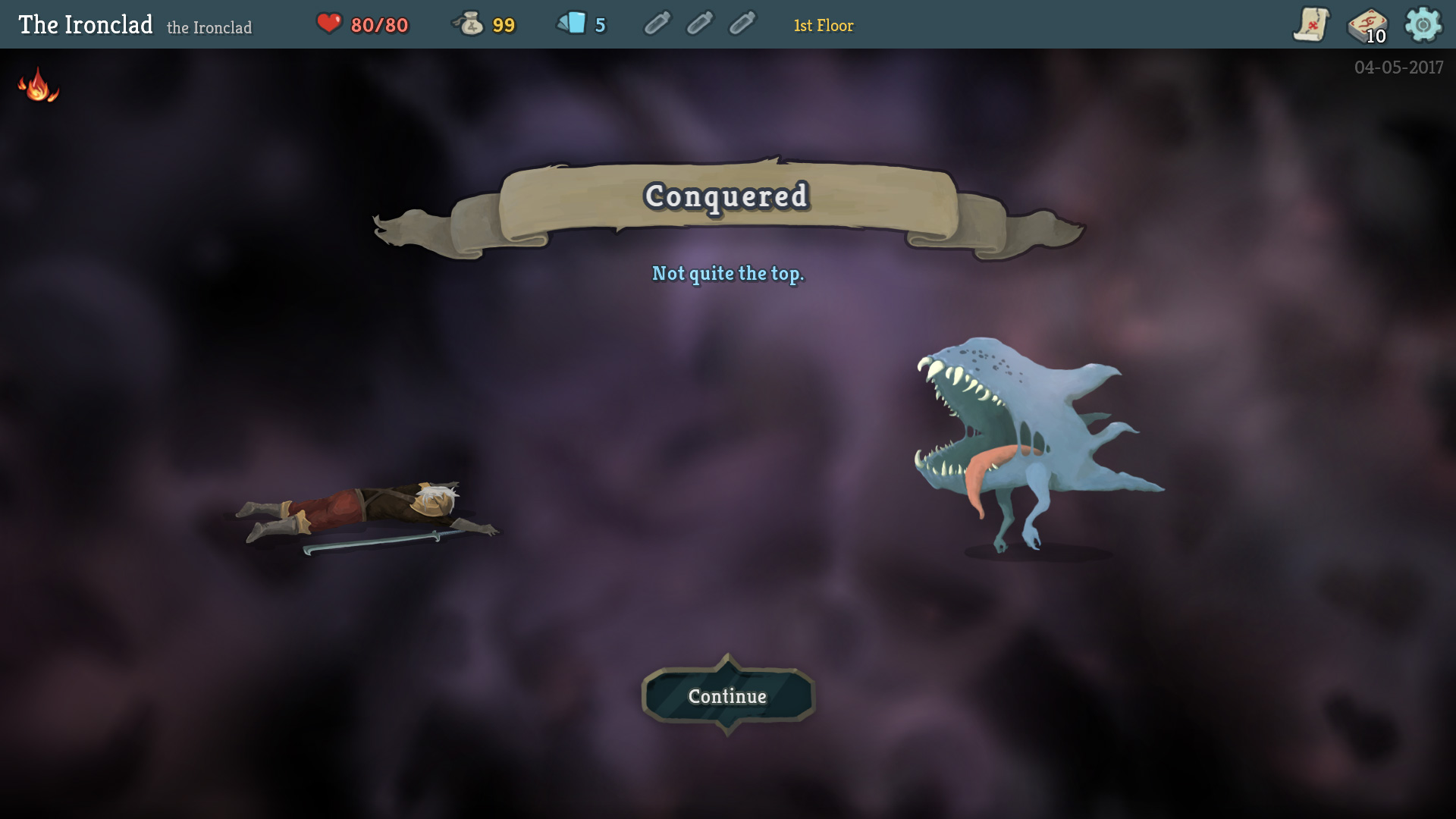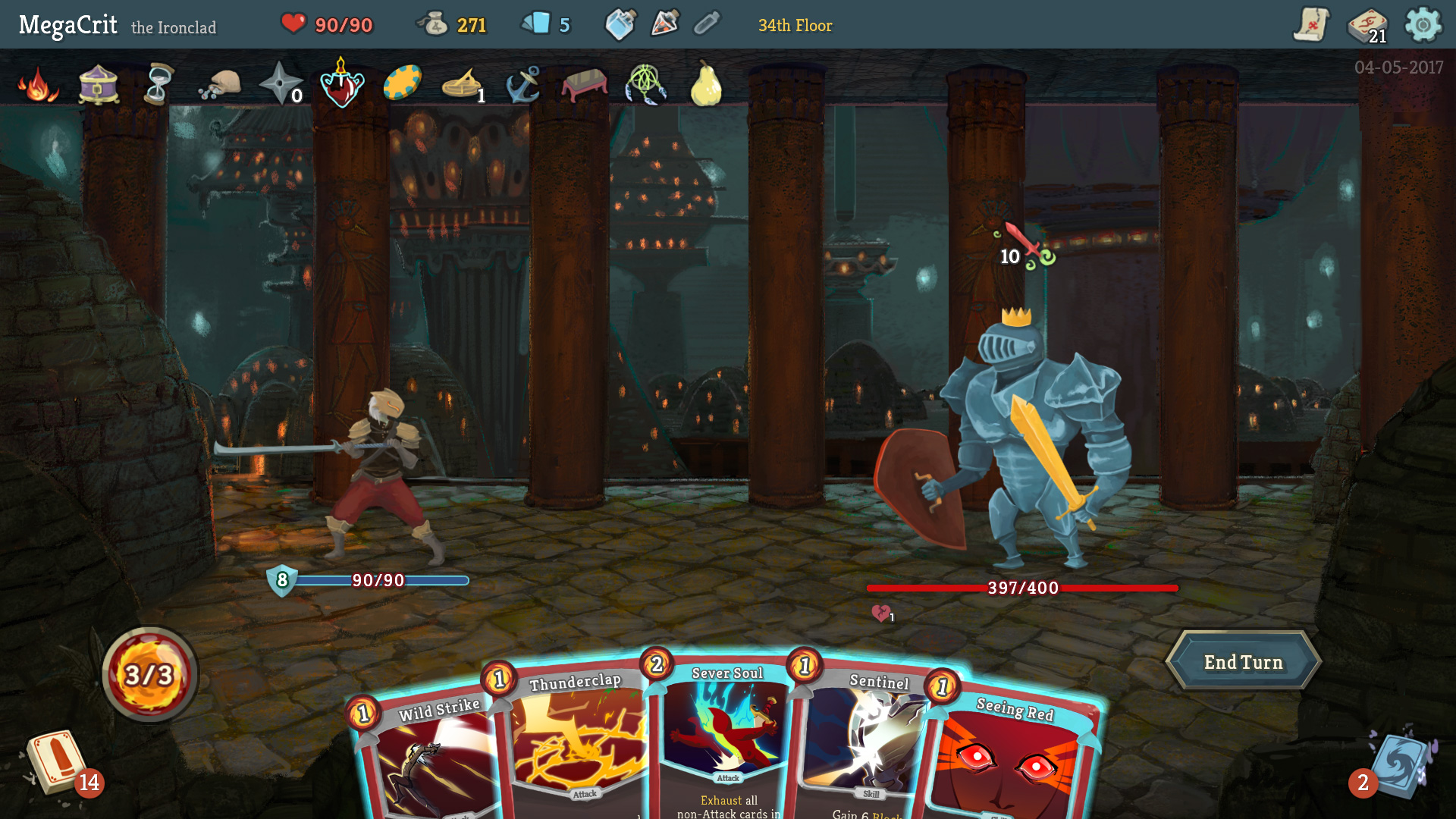 About the game
Ascend an evil, living tower in the roguelike deck-building game Slay the Spire. Select from hundreds of different cards and powerful ancient relics as you craft a unique deck and fight your way to the top!
Two core characters that each have their own unique set of cards.

200+ fully implemented cards.

50+ unique combat encounters.

100+ different items to be found.

Procedurally generated levels.

Tons of unlockables and secrets.
Dynamic Deck Building
Choose your cards wisely! Discover hundreds of cards to add to your deck with each attempt at climbing the Spire. Select cards that work together to efficiently dispatch foes and reach the top.
An Everchanging Spire
Whenever you embark on a journey up the Spire, the layout differs each time. Choose a risky or safe path, face different enemies, choose different cards, discover different relics, and even fight different bosses!
Powerful Relics to Discover
Powerful items known as relics can be found throughout the Spire. The effects of these relics can greatly enhance your deck through powerful interactions. But beware, obtaining a relic may cost you more than just gold...
Videos
SYSTEM REQUIREMENTS
MINIMAL SETUP
OS:
Ubuntu 14.04 LTSProcessor: 2.0 GhzMemory: 2 GB RAMGraphics: 1Gb Video Memory. capable of OpenGL 3.0+ support (2.1 with ARB extensions acceptable)Storage: 1 GB available space
&nbspPROCESSOR:
2.0 GhzMemory: 2 GB RAMGraphics: 1Gb Video Memory. capable of OpenGL 3.0+ support (2.1 with ARB extensions acceptable)Storage: 1 GB available space
MEMORY:
2 GB RAMGraphics: 1Gb Video Memory. capable of OpenGL 3.0+ support (2.1 with ARB extensions acceptable)Storage: 1 GB available space
GRAPHICS:
1Gb Video Memory. capable of OpenGL 3.0+ support (2.1 with ARB extensions acceptable)Storage: 1 GB available space
NETWORK:
0
HARDDRIVE:
1 GB available space
SOUND:
0
LINUX STREAMERS (28)
kyokei
hexdsl
randomlyerratic
donjuanleon
icfcp
hatnix
sk4zzi0us
fratm
tapocol
capthempbeard
sirsamsai
robloach
citizenphnix
egg92
4ourty2
miyairl
sir_diealotalot
linuxgamecast
paintface07
fitti
acenomad
nusuey
olddodger
aiangnu
MorganTician
BrodieRobertsonPlays
vmService
thedeepspacepenguin