Name

Paper Dungeons Crawler

Developer

Agent Mega

Publisher

Agent Mega

Tags

Release

April - May 2018

Steam

9,99€ 7,19£ 9,99$ / 0 %

News

Controls

Keyboard

Mouse

Players online

&nbsp0&nbsp

Steam Rating

n/a

Steam store

SteamSpy

Peak CCU Yesterday

Owners

&nbsp0 .. 20,000 +/- &nbsp

Players - Since release

&nbsp +/-

Players - Last 2 weeks

&nbsp +/-

Average playtime (forever)

0

Average playtime (last 2 weeks)

0

Median playtime (forever)

0

Median playtime (last 2 weeks)

0

Public Linux depots

Paper Dungeons Crawler Depot LINUX64 [198.54 M]




Paper Dungeons Crawler Depot LINUX32 [159.35 M]



Screenshots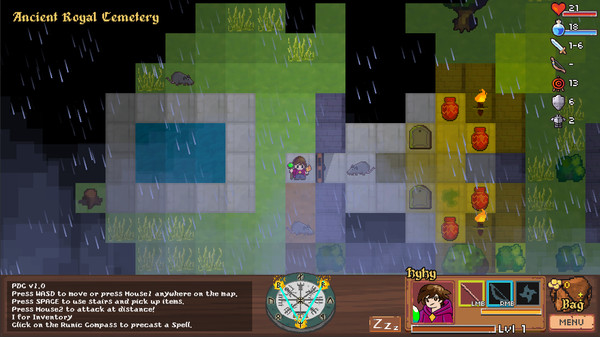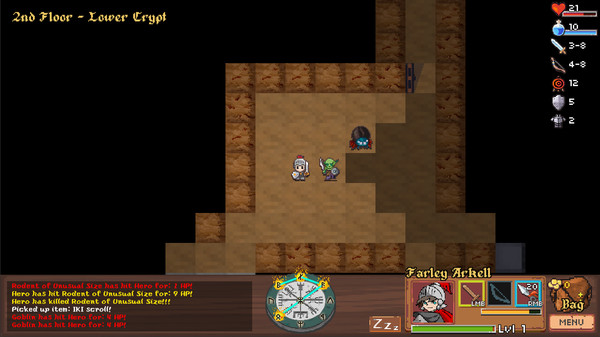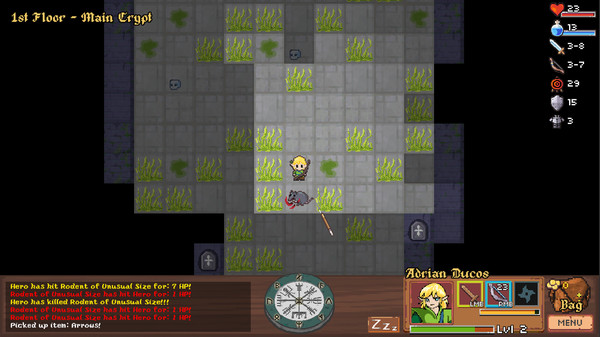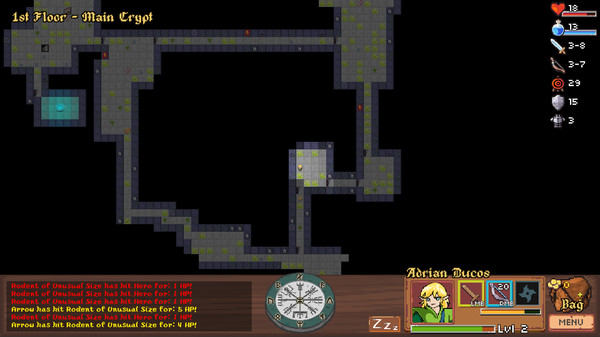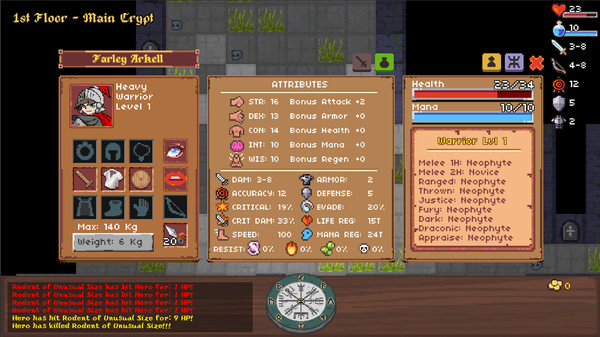 About the game
A true turn by turn classic 16 bits Roguelike with a unique specialization system.
This is a sequel of our first game Paper Dungeons, a few decades later in the same realm.
Discover the mysterious Dungeons of Cyndaria and an extensive lore to unearth. A plethora of creatures and magical items are waiting for you to step into ever-changing dungeons, with diverse biomes and challenges.
Defeat Dragon bosses to unleash hidden runes and recover the famous Crown of Cyndaria to become the new true ruler of this kingdom.
Dungeons can be unforgiving: be sure to eat and rest in time, wisely use all your abilities. Nothing stops you from skipping bosses to rush deeper and deeper, but you'll surely encounter true death if you don't take time to level up your character and abilities at each floor.
Each class has access to 4 rune types and cast spells by drawing them on a runic compass. Start by choosing a main specialization, but shape your character based on your gameplay: if you want to specialize your warrior on bow, just use it more often.
The game is familiar as classic roguelike such Nethack, enhanced with a modern inventory and an intuitive fast access to melee, ranged or spell casting course of action.
Life and mana gradually refill after some turns, but you can also choose the faster way by sleeping, which comsumes some precious food.
Turn by turn gameplay, hunger system, runecast system, random levels with predetermined land patches on each floor, permadeath, cursed and enchanted items, extensive inventory system…
4 Biomes (with caves and dungeons)

60 creature types

120 unique items

5 classes to chose from

6 affinities to chose from, a natural gift that helps your specializations level faster

9 specializations to level up (One-handed weapons/Two-handed weapons/Ranged weapons/Thrown weapons/Runes 1-4/Appraisal)

5 Bosses.

25th random Dungeons floors to beat
WARRIOR: JUSTICE, FURY, DARK, DRACONIC

ARCHER: ELFIC, SYLVAN, WIND, DROWNIC

PRIEST: LIFE, DEATH, NATURE, CHAOS

MAGE: FIRE, WATER, AIR, EARTH

THIEF: NINJUTSU, POISON, SHADOW, ROBBERY
AFFINITIES:
One-handed weapons/Two-handed weapons/Ranged weapons/Thrown weapons/Runes/Appraisal
The random dungeons are subdivided into 4 biomes with specifics environments and monsters. Each biome feature new dangers and challenges and finish with a boss.
Videos
SYSTEM REQUIREMENTS
MINIMAL SETUP
OS:
Linux Kernal 3.2 32 & 64 bits
&nbspPROCESSOR:
Single Core 1.6 Ghz
GRAPHICS:
512 Mb non integrated- OpenGL 3.2 to OpenGL 4.5
LINUX STREAMERS (0)
VIDEO REVIEWS
Submition needs to be reviewed before it it will show on the game's webpage!
Only accepting reviews of games played/recorded on Linux