Name

Guard Duty

Developer

Sick Chicken Studios

Publisher

Digital Tribe

Tags

Release

2019-05-02

Steam

8,19€ 7,19£ 9,99$ / 0 %

News

Controls

Keyboard

Mouse

Players online

&nbspn/a&nbsp

Steam Rating

n/a

Steam store

SteamSpy

Peak CCU Yesterday

Owners

&nbsp0 .. 20,000 +/- &nbsp

Players - Since release

&nbsp +/-

Players - Last 2 weeks

&nbsp +/-

Average playtime (forever)

0

Average playtime (last 2 weeks)

0

Median playtime (forever)

0

Median playtime (last 2 weeks)

0

Public Linux depots

Guard Duty Linux [1.5 G]



Screenshots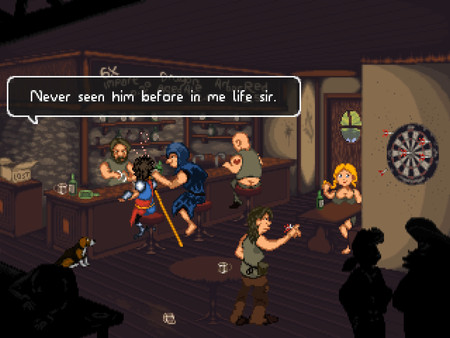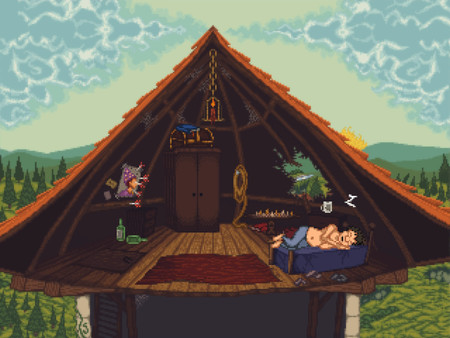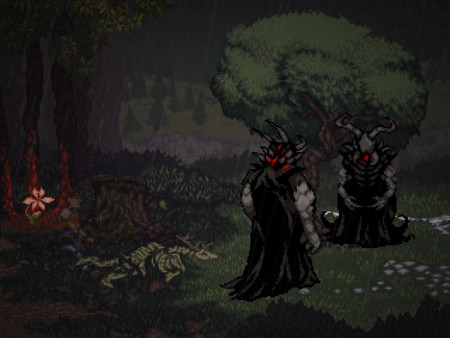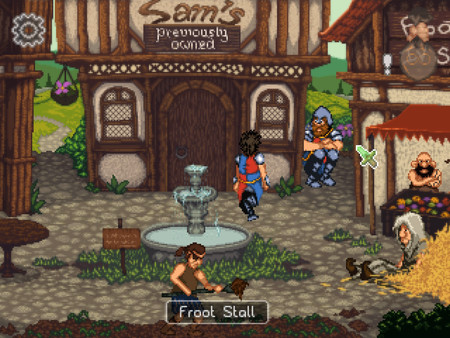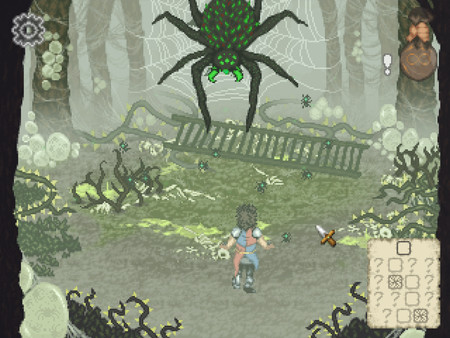 About the game
Guard Duty is a fresh take on the graphic adventure genre from Sick Chicken Studios, a unique comedy adventure about love, loss and the end of the world. Experience a story spanning across two radically different time periods, be it the cobbled streets of Wrinklewood or the future dystopia of Neo London, happily ever after has never felt like such a fantasy.
Features:
A full stand-alone game spanning across two drastically different time zones – Past or future, choose your actions wisely. This is not a tale for the faint of heart.


Full voice acting - Over 6000 lines of fully voiced dialogue.


Hundreds of detailed animations – Be it the flicker of candlelight, leaves blowing in the wind or the jaws of a giant Wrinkleworm you can be sure those pixels will be pulling their weight.


Bespoke music and sound – Guard Duty features over 30 unique musical compositions with hundreds of sound effects created in-house specifically for this project.


Available on Windows, Mac and Linux - Featuring cross-platform support of cloud saves.


Integrated 'to-do list' keeps track of current goals and objectives – Never lose sight of your goal, Guard Duty features a familiar RPG styled quest tracking system.


Hand crafted pixel art – True to the era, Guard Duty is created in a juicy 320x240 resolution and styled like a real 90's point and click.


Streamlined inventory and puzzle design – The feel of a classic, without all the faff. Puzzles are logical with an intuitive interface, Guard Duty features a modern mentality to game design whilst retaining a classic aesthetic.
Videos
| | | |
| --- | --- | --- |
| | Guard Duty 'Bloodlines' Trailer | |
SYSTEM REQUIREMENTS
MINIMAL SETUP
OS:
Debian 9.x. Ubuntu 16.x. SteamOS
&nbspPROCESSOR:
Pentium or higher
MEMORY:
64 MB RAM
GRAPHICS:
Requires an OpenGL 2.x compliant 3D card
HARDDRIVE:
2 GB available space
SOUND:
Digital Sound Card
RECOMMENDED SETUP


OS:
Debian 9.x. Ubuntu 16.x. SteamOS
PROCESSOR:
Pentium or higher
MEMORY:
128 MB RAM
GRAPHICS:
Requires an OpenGL 2.x compliant 3D card
HARDDRIVE:
2 GB available space
SOUND:
Digital Sound Card
Notes:
LINUX STREAMERS (1)
VIDEO REVIEWS
Submition needs to be reviewed before it it will show on the game's webpage!
Only accepting reviews of games played/recorded on Linux