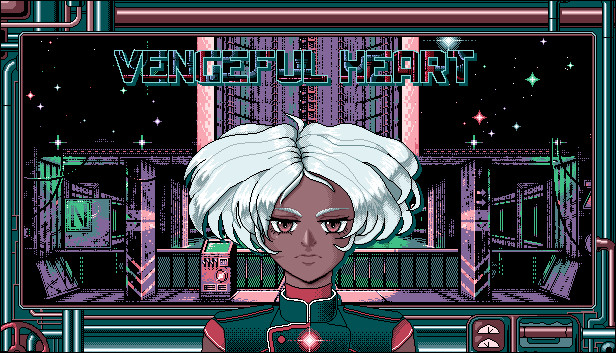 Name

Vengeful Heart

Developer

Ladybug Games

Publisher

Holy Potato Studios

Tags

Release

2020-08-27

Steam

8,19€ 7,19£ 9,99$ / 0 %

News

Controls

Keyboard

Mouse

Players online

&nbspn/a&nbsp

Steam Rating

n/a

Steam store
Screenshots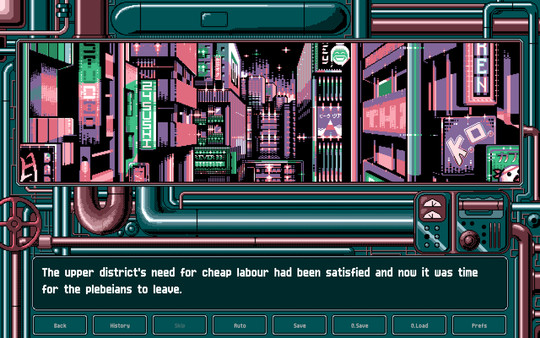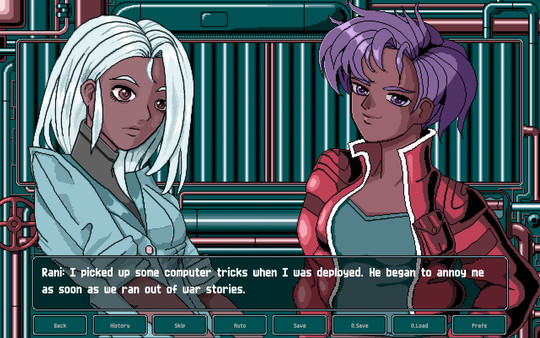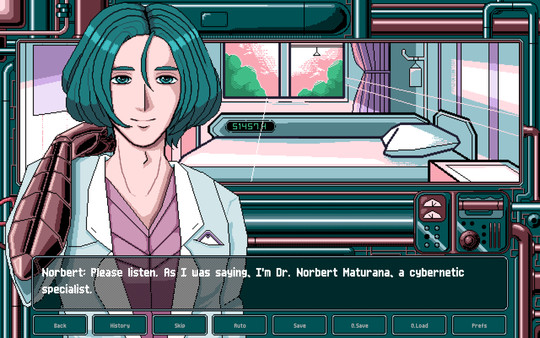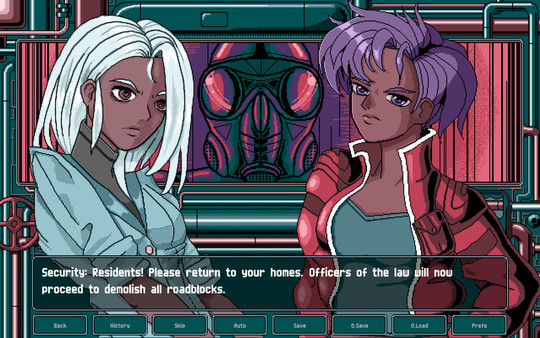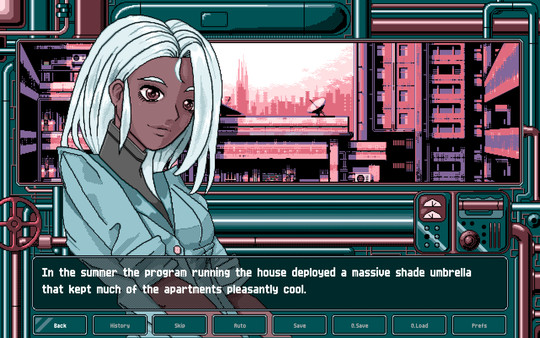 About the game
Vengeful Heart
is a revenge-themed visual novel made to resemble the the style of PC-98 visual novels. Unleash your vengeance with style in this new tale about capitalism, companionship and cyberpunk!
---
There isn't much left to buy. As of this year, all the hospitals in the city have been privatized, as are 89% of all apartments, the transit network, the police force and of course, the water. For all intents and purposes, the only part of the city the city hall controls, is the city hall building itself and even there the private sector provides security.
For the most part the transition has been peaceful and individual protests have died out quickly or been effectively countered by friendly news networks. The amount of violence has been entirely acceptable.
However, resistance cells dedicated explicitly to halting corporate plans have formed. The leaders for the most significant one are listed below.
NO. 1 LACE, JOSEPHINE
NO. 2 JANIS, RANI
NO. 3 MATURANA, NORBERT, DR.
It is the belief of the board that, if not dealt with, this group could pose a serious problem to most if not all the various private industries and their extensive control over public affairs. So far the group has been targeting the water industry, attacking profits by stealing water and redistributing it to the lower classes. The security industry and the hospital industry have agreed with us that all three must be eliminated for the greater good.
Considering the recent violent incident that left n. 1 hospitalized, n. 2 homeless and both hell bent on revenge, the board advices that discretion and efficiency be the key words to any future steps to remove this threat.
Proceed with caution and do not hesitate.
Signed,
Francis Brabeck
---
FEATURES
-A novel-length thrilling story about revenge and companionship
-Two romance options: One male, one female
-Two morally ambiguous and thought-provoking endings
-Original soundtrack
-Tons of pixel art
---
FURTHER PERSONS OF INTEREST
Art/Design/Programming/Marketing --- Hanuli
Writing --- Elmo Mustonen
Music --- D. Ray
Background Art --- Dmitry Petyakin
Videos
SYSTEM REQUIREMENTS
MINIMAL SETUP
OS:
Ubuntu 12.04+
&nbspPROCESSOR:
2.0 GHz Core 2 Duo
MEMORY:
512 MB RAM
GRAPHICS:
OpenGL 2.0
HARDDRIVE:
300 MB available space
SOUND:
Any
LINUX STREAMERS (0)
VIDEO REVIEWS
Submition needs to be reviewed before it it will show on the game's webpage!
Only accepting reviews of games played/recorded on Linux