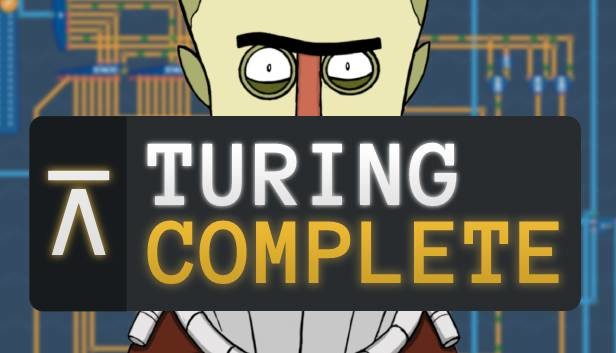 Name

Turing's Puzzle

Developer

LevelHead Studio

Publisher

LevelHead Studio

Tags

Release

2021-10-02

Steam

16,79€ 15,49£ 19,99$ / 0 %

News

Controls

Keyboard

Mouse

Players online

&nbspn/a&nbsp

Steam Rating

n/a

Steam store

Public Linux depots

Linux [68.91 M]



Screenshots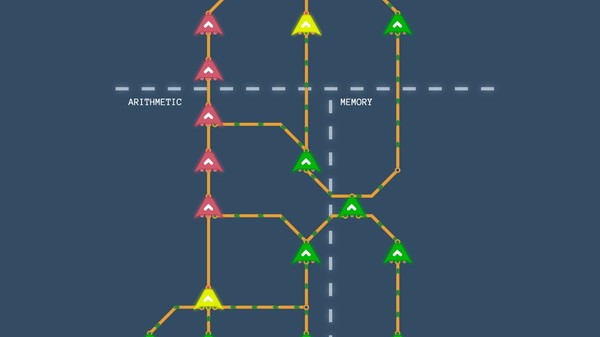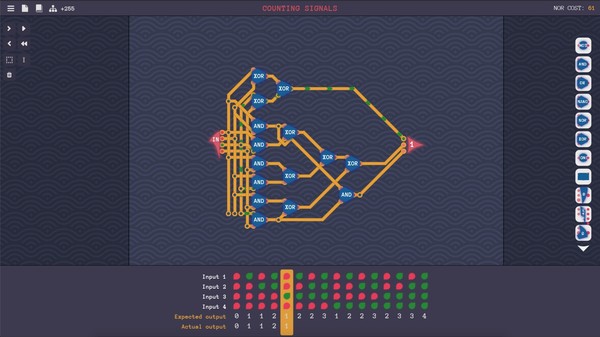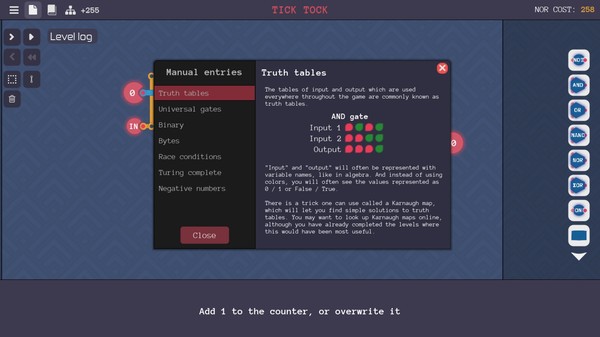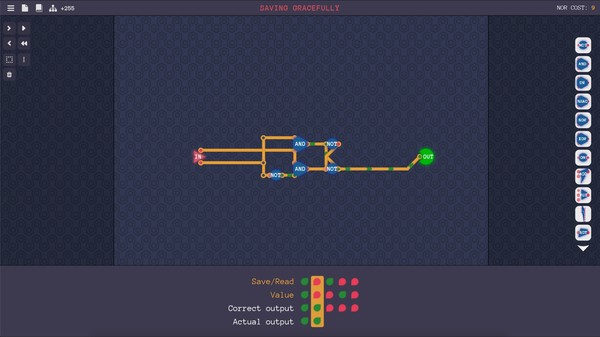 About the game
BUILD a functional computer purely out of logic gates
LEARN how the computer works on the most fundamental level
EXPLORE interesting puzzles and a quirky storyline

In this puzzle game, you build a computer from scratch and program it. It is a journey through the layers of abstractions of the computer. The game begins when you are abducted by aliens who are testing your intelligence, and from here a lighthearted sci-fi plot evolves.

This is the perfect game for those who want to to understand how the computer works, those who love programming and those that enjoy challenging puzzles.
Videos
SYSTEM REQUIREMENTS
MINIMAL SETUP
OS:
64 bit
&nbspPROCESSOR:
I5
MEMORY:
1 GB RAM
GRAPHICS:
Intel UHD 630
HARDDRIVE:
512 MB available space
RECOMMENDED SETUP


Notes:
LINUX STREAMERS (0)
VIDEO REVIEWS
Submition needs to be reviewed before it it will show on the game's webpage!
Only accepting reviews of games played/recorded on Linux